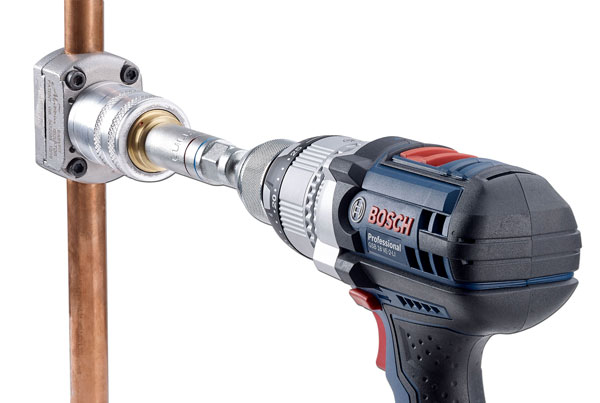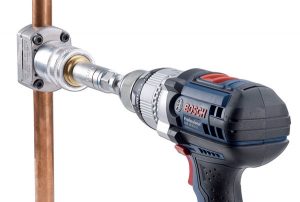 Back in 2005 a British Engineer began development on a concept that would revolutionise the way the industry works today, saving both time and money. After five years in development a revolutionary valve was born, allowing break-in and isolation of hot or cold flowing water anywhere in a system.
NLB Engineering Ltd was formed in January 2002 to commercially exploit the original range of automatic radiator de-aeration valves sold under the Aladdin® trademark. With a desire to further develop a more flexible valve, the second-generation Aladdin Autovent was suitable for fitting to all radiator types and became the first and only failsafe automatic radiator de-aeration valve: Patented by Aladdin®.
INNOVATIVE SOLUTIONS TO PLUMBING PROBLEMS
Always striving to develop the best possible products to solve common plumbing problems, Aladdin Products Ltd continue to develop new innovative products.
"We are delighted to introduce our range of Aladdin EasyFit Isolation Valves into the market, certified by all relevant bodies such as WRAS and KIWA," for NLB – Aladdin Products.
"We aim at producing products to enhance efficiency and convenience. Aladdin EasyFit Isolator benefits include isolation to burst or leaking pipes in less than three minutes and ease of maintenance allowing isolation of pressurised water pipes anywhere in the system."
The valve's truly unique design allows for an isolation valve to be fitted to the external wall of a live pressurised pipe up to 85°, using only an 18v cordless drill and the tools provided.
Aladdin EasyFit Isolators offer a patented solution, installing a full-flow quarter turn isolation valve into a pressurised pipe in minutes, reducing water damage, labour times and water wastage.
"Of particular interest to FM companies, maintenance can be completed with little to no disruption to other users, only isolating where works are to be completed; maintenance, which would have ordinarily taken a full day, can now be completed in no time at all."
REAL-LIFE EXAMPLES
Three live projects where Aladdin EasyFit Isolators provided the solution.
Imagine a hospital where urgent maintenance was required on ward equipment being supplied by hot water, this same supply also fed their sterilization room; shutting off water to a ward and sterilization room was not any option. Aladdin EasyFit Isolator was the only solution to isolate hot flowing water, allowing isolating to only the 28mm lines feeding the equipment, subsequently maintenance was then completed in under two hours, preventing unimaginable disruption.
What about a national distribution centre housing 200+ employees? They spring a leak in a ceiling void, the options available were to close the site and send all employees home or luckily, they keep EasyFit isolation valves on standby, allowing the burst to be isolated in under three minutes, preventing the need to shut off supply to the whole site, allowing business to continue as usual.
There is maintenance required on the 3rd floor of a multi-storey building; ordinarily, a full system drain down would be required, but not when using Alddin EasyFit Isolators which allow isolation at the point where maintenance is to be completed, preventing a full system drain down, saving thousands of litres of water, reducing labour time to a minimum, along with saving over £1,000 in costs by not having to refill water and inhibitors.
These live events demonstrate how Aladdin EasyFit Isolator provided a solution to problems plumbers and heating engineers come across daily.
Aladdin EasyFit Isolators come highly recommend, installed by: MEARS – ARCUS – SPIE – MTICHEL & BUTLERS – CSS and many more.
The facts: WRAS Approved; 10-year guarantee; serviceable valve – 16 Bar operating pressure; installs on 15, 22 & 28mm copper and plastic pipe (CU, PEX, PB, & Hep2O).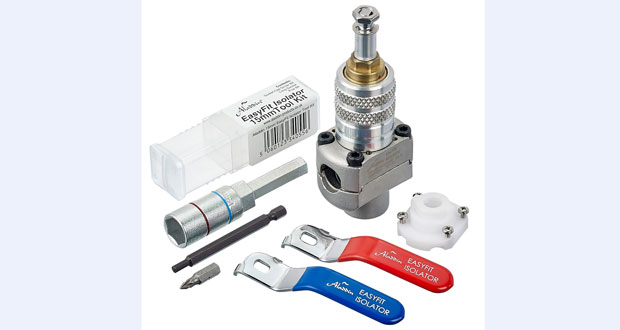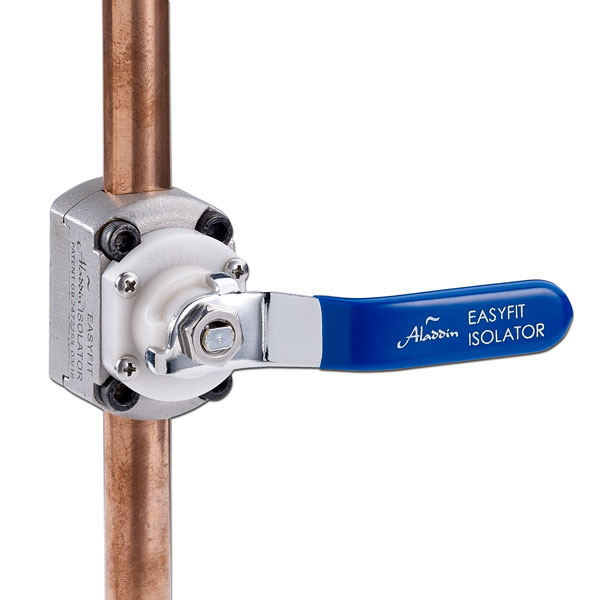 For more information visit www.aladdin-products.co.uk or email admin@nlbengineering.co.uk
-ends-
To have your industry news published in the pages of FMJ's news section, Month in FM, and here online on fmj.co.uk, please send your news and image to Danny Grange danny.grange@kpmmedia.co.uk
The view or information contained within these unedited press releases, are that of the company producing it and not necessary the views of kpm.