As the country prepares to reopen for business Gary Williams, MD of Widd Signs says it may be time to reappraise your signage needs; while Fraser Burns, MD at Cygnia Maintenance answers some frequently asked questions
At a time when there's never been more of a focus in businesses on driving down costs, it can be all too tempting to go with the cheapest sign supplier and the lowest cost materials.
But it's a false economy: a poorly made or installed sign will end up costing you far more in the long term than a good quality sign that has been properly installed.
And exactly the same can be said for signage maintenance programmes. Maintaining your signage is not an option but a legal requirement under three separate statutory regulations, so it's vitally important that your signs comply with building regulations, town planning requirements and health and safety law.
And yet, we've lost count of the number of businesses – in some cases very well-known, high-profile companies with large estates – that are unwilling to spend anything like what is required to properly maintain their signs. Instead, they pay the bare minimum for a 'maintenance' programme that will see their signs given a quick clean and maybe a visual inspection once a year at best. It's foolish, dangerous, and costly in the long run.
Properly checking and maintaining your signs makes a lot of sense on a number of levels. As well as being a legal requirement, it's a vital part of protecting your public image and your brand. First impressions count more than ever in this day and age. And let's be honest, it doesn't look good if you have a sign with letters missing or lighting behind it that is no longer properly working. At best it looks unprofessional – and at worst, in instances for example where missing letters might lead to your sign saying something it really shouldn't, it can be incredibly damaging to your brand, with countless examples of accidentally rude signs being shared on social media every month.
FALLING SIGNS
And then there's the importance of maintaining your signs from a health and safety perspective. When signs fail, it can be with disastrous consequences: for example, there have been numerous instances over the years where signs – sometimes really significant, large structures – have fallen from buildings and injured passers-by. That's more than a bit concerning when you think that a lot of the external signs you might find on a typical high-street could well weigh over two hundred kilogrammes. Most of the time, such failures are entirely preventable and down to one or a combination of the following reasons: it was a poorly made, poorly designed sign that shouldn't have been installed in the first place; the sign wasn't installed properly, using the right fixings, to an adequate, appropriate structure; the sign wasn't properly inspected and maintained over the course of its life. To add further to this risk, we've noticed new signs being installed over the top of existing signs, compromising the structural integrity of the existing fixture and sub-structure which will have only been designed to hold one sign in place, not two, three or even more!
And that's not the only health and safety concern: illuminated signs are powered by electrical circuits which, if poorly fitted or maintained, will degrade over time. Such degradation can result in overheating and fittings causing potential fire hazards. Damaged or compromised circuits in signs can also lead to a danger of electrocution, which is clearly life-threatening.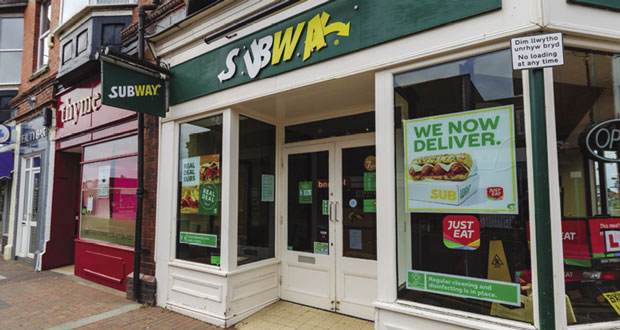 THE LONG TERM
Then there's the economic argument. A proper maintenance programme will save you money in the long term by ensuring any issues with your signs are quickly identified and properly addressed.
And finally, there's the fact that having a proper maintenance programme in place will give you complete confidence that your signs are fit for purpose and safe. It's equivalent to having both an insurance policy and an early warning system in place. And if, heaven forbid, you or a colleague find yourself in court over the failure of a sign, you will at least be able to point to the fact that you and your company had taken your obligations seriously and done everything in your power, through a proper maintenance programme, to detect and address any issues.
But what does a proper maintenance programme actually look like?
A proper maintenance programme is not just about giving your signs a good clean and ensuring they look pretty. In fact, it's very far from that. At Widd Signs, we conduct a minimum of two site visits a year for every client to fully inspect, assess and address any deterioration in their signs, and the fittings and structures they are attached to.
Our inspections are fully obtrusive – that's to say that we conduct a thorough maintenance check which involves fully removing every sign and inspecting it and any cabling and lights it contains, along with the fitting and the surface it is attached to.
It doesn't matter how good your sign looks if the fitting that attaches it, or the structure it's attached to, is in a poor condition. The only way to spot issues such as these is by fully removing the sign. Using the right, quality components to fix and maintain signs is crucial too; poor components simply don't last and are a false economy.
Crucially, following every inspection, the client should receive a full and detailed report outlining the findings and any repairs made, along with recommendations for any future repairs or inspections over the next six months. At Widd Signs, we do this as a matter of course for every client we work with. It helps them to know exactly what condition their signs, fittings and sub-structures are in, and also to understand exactly what improvements are likely to be required and when. It's also very beneficial for us, as these reports mean we know exactly what to expect when we next go out to visit a client's site.
There are no shortcuts when it comes to delivering an effective signage maintenance programme. It's not a job that anyone can do, it requires experience and expertise, and it takes time – and all of this of course comes at a price. But a proper maintenance programme will ensure that your signs remain fit for purpose, safe and visually attractive for many years to come and give you real peace of mind. Like I said, you get what you pay for.