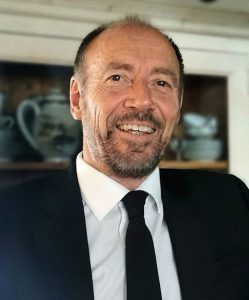 Arena Group, an industry leader in the supply of temporary architecture and infrastructure, has appointed Kevin Irons as Sales Manager of its specialist Industrial and Commercial Venues division, April 2022.
Kevin's role will serve a growing demand in the civil engineering and construction, retail, leisure, and film & TV production industries for semi-permanent infrastructure.
With a career beginning in construction, he was instrumental in delivering major projects including multi-storey car parks, factories, warehouses, offices and schools. A move into temporary structures in 2020 saw Kevin involved in projects that included port warehouses, wedding venues, sports halls, semi-permanent venues for welfare, canteens, locker areas for the likes of DHL, as well as medical facilities required during the pandemic.
Building on a string of successful projects, spanning a number of years including bespoke TV studios, archaeological excavation sites and dedicated retail outlets, the division will focus on delivering flexible and customisable venue solutions across a range of applications.
Kevin states: "I'm thrilled to join this growth area of Arena's global business. This is an expanding sector and I am looking forward to increasing Arena's portfolio, based on great delivery of recent projects for clients, including Fockers and Balfour Beatty in construction, along with more creative venues for broadcasters."
The division offers clients a fully project managed service including design, installation, and Principal Contractor responsibilities on site, as well as a full maintenance package and after sales support.
For more information visit https://arenagroup.com/, email IMV@arenagroup.com or call 01480 468 888.
-ends-
To have your industry news published in the pages of FMJ's news section, Month in FM, and here online on fmj.co.uk, please send your news and image to Danny Grange danny.grange@kpmmedia.co.uk
The view or information contained within these unedited press releases, are that of the company producing it and not necessary the views of kpm.