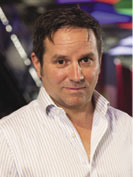 Mike Darby CEO and Co-founder of Demand Logic argues that facilities managers can simplify the operation of complex buildings by analysing previously untapped building data to save energy, increase comfort and improve maintenance efficiency
With new climate emergencies appearing every week, attention is increasingly turning to the hidden carbon factories that are commercial buildings. When it comes to carbon reduction strategies, the Building Management System (BMS) is the quickest and easiest starting point. It plays a crucial role in carbon strategies because the BMS controls and/or monitors the operation of heating, ventilation and air conditioning (HVAC) and in some cases, other systems such as lighting and metering. This means that BMS optimisation is vital in reducing costs, improving property performance, reducing energy consumption and monitoring asset performance.
This optimisation is not a one-off project, but an ongoing process to ensure that your properties continue to work as they should, and not haemorrhage energy and cash.
BUILDING MANAGEMENT SYSTEMS – AN INDUSTRY KNOWLEDGE GAP?
Earlier this year, we conducted a poll for delegates at the Reimagining Real Estate conference(i) asking 'Does your carbon strategy include BMS optimisation?' Of those polled, Demand Logic's survey found that while 46 per cent said they had included BMS optimisation in their carbon strategy, 15 per cent said they had not and the remaining 39 per cent did not know about BMS optimisation.
Our survey suggests that there is a lack of understanding about the role that a BMS optimisation strategy has in reducing operational carbon emissions. This means that many property and facilities managers are missing out on an effective and simple mechanism to reduce the operational carbon emissions of their buildings, and raises a few questions to consider.
If you aren't measuring a building's performance correctly then you could be unknowingly responsible for increased carbon emissions and costs impacting bottom line performance. When it comes to carbon reduction strategies, the BMS is the quickest and easiest starting point. However, this is veiled with historical issues such as a lack of access, visibility or the usability of the BMS itself – which is often difficult to navigate and provides little in terms of analysis. Therefore, it is important to ensure you have an appropriate system in place to access the thousands of insightful data-sets.
THE ROLE OF BMS OPTIMISATION
Building services are complicated, with old buildings in particular using a diverse range of interconnected systems, aimed at making spaces comfortable and productive but with a minimum environmental impact. However, numerous studies such as the analysed data from Innovate UK's £8 million Building Performance Evaluation Programme(ii) identifies poor building performance as a major contributor to greenhouse gas emissions and the performance gap.
The role of the BMS in monitoring heating, ventilation and air conditioning systems is a key factor in operational performance, but it isn't an easy task. There is a level of complexity behind the scenes of modern building services with hundreds or even thousands of individual consumers that together represent the vast energy demand of buildings.
Monitoring these consumers are tens or hundreds of thousands of data points; these may be temperature sensors or even valves that regulate the flow of water through the systems. The interaction of all these systems is key to operating and optimising the overall BMS performance.
However, this is too often overlooked and we regularly see issues such as these:
Commissioning is condensed and there's not enough time for installers to ensure systems are working optimally.

Witnessing via spot-checks can represent a point in time rather than ongoing analysis and usually only a sample of the systems.

Maintenance is manual with teams visiting each asset on a routine or reactive basis, but they are either too early because there are no problems yet, or too late when systems have been underperforming for some time.

Skilled operators are rare and quick fix reactions to complaints can often compound operational problems making things worse. With manual override of control strategies commonplace.

Due to an extremely competitive market, FM margins are poor, providing little flexibility to provide additional support without extra costs.

Maintenance contracts are often badly structured, based on outdated principles, with contractors being paid extra to respond to complaints and therefore not incentivised to proactively improve building performance. KPIs and SLAs are structured to deliver against Planned/Reactive tasks – rather than overall building performance.

But for us, the key is that performance is opaque – with few, if any, having the ability to monitor and truly analyse the performance of a building.
Continued on Page 2