Having trouble isolating water supply to service TMVs? Are your isolation valves seized or passing?
Over time isolation valves can become seized or continue to pass water when fully closed, or there may be no isolation at all in place. When any of these situations arise, there are various options available:
• Reach for the pipe freezing kit.
• Call a pipe freezing specialist.
• Call the local water authority to isolate the mains supply.
• Conduct a full system drain down.
• Go to the pub and leave it to someone else.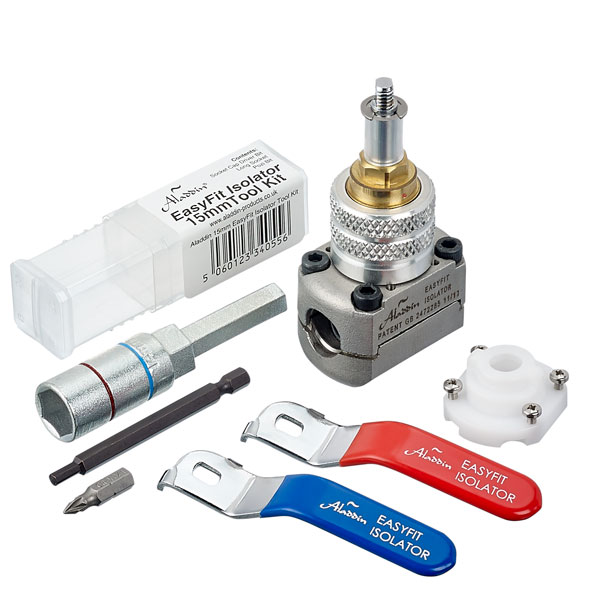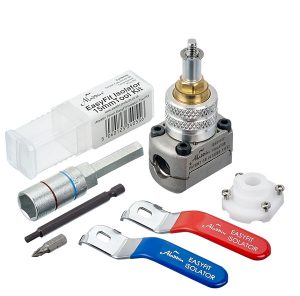 But there is a much better, cheaper, and quicker solution developed by the innovative team at Aladdin Products which will stop flowing water in its tracks, isolating hot or cold water in under 3 minutes, allowing completion of works quickly and safely despite the potential problems posed by lack of isolation. No more pipe freezing, no more water authority callouts, no more return visits, no more draining. Simply fit to the pipe, isolate supply, and complete the task. The flow can be reactivated, and the job completed in a fraction of the time.
Aladdin EasyFit Isolator
The unique design of the Aladdin EasyFit Isolator allows an isolation valve to be fitted externally to a live pressurised pipe up to 85°c, using only an 18v cordless drill and tools provided.
Aladdin EasyFit Isolators are not saddle valves – See how they work at : https://aladdin-products.co.uk/animations
Aladdin EasyFit Isolators offer a patented dual seal technology, installing a full-flow quarter turn isolation valve into a pressurised pipe in minutes, reducing water damage, labour times and water wastage, maintenance can be completed with little or no disruption to other users. Only isolate where works are to be completed, maintenance which would have ordinarily taken a full day can be completed in no time.
Aladdin EasyFit Isolators are WRAS approved quarter turn valves which are serviceable and come with a 10-year guarantee – 16 Bar rated.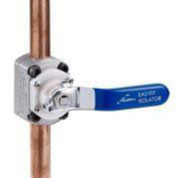 Aladdin EasyFit Isolators install on 15mm, 22mm & 28mm copper and plastic pipe (CU, PEX, PB, & Hep2O).
NOW available – Aladdin EasyFit Isolator Pro 15, allowing isolation of imperial ½" CU pipe, suitable for internal or external applications.
Aladdin Autovent
Do your radiators and towel rails continuously require deaerating? Prevent those unnecessary callouts, Aladdin Autovents can be retrofitted to existing radiators or installed on new installations to prevent manual venting, no more removing covers to vent, once fitted venting is completely automated.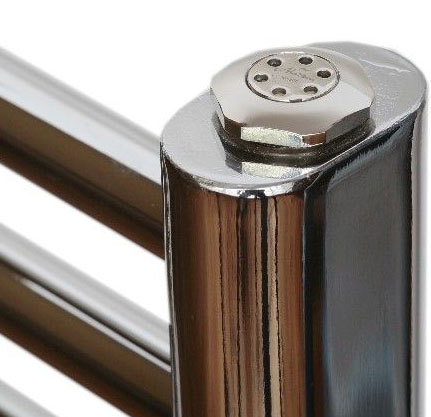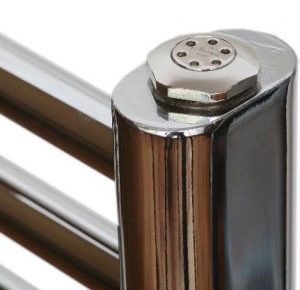 Aladdin Autovents will:
• Reduce system noise.
• Save heating/energy costs and optimise radiator efficiency.
• Avoid costly engineer call out charges to purge radiators.
• No more manual venting of radiators.
• Keep radiators hot to the top.
• Stop gas in radiators thus reducing corrosion and extending the life of heating components.
These fully automatic radiator deaeration valves are loved by landlords, homeowners, and heating engineers and have a 5-year guarantee.
Who are Aladdin Products?
Aladdin Products are developed and sold by NLB Engineering Ltd which was formed in January 2002 to commercially exploit the original range of automatic radiator de-aeration valves sold under the trademark: Aladdin® – the first and only failsafe automatic radiator deaeration valve.
Aladdin Autovents were further developed with the second-generation design enabling the valve to be fitted to all radiators.
In 2013 Aladdin Products launched the 15mm Aladdin EasyFit Isolator, allowing for isolation of hot or cold pressurised pipes.
Following further development, and the success of the 15mm Aladdin EasyFit Isolator, came the 22mm and 28mm versions.
Visit aladdin-products.co.uk for more information on the Aladdin EasyFit Isolator and the Aladdin Autovent.
-ends-
To have your industry news published in the pages of FMJ's news section, Month in FM, and here online on fmj.co.uk, please send your news and image to Danny Grange danny.grange@kpmmedia.co.uk
The view or information contained within these unedited press releases, are that of the company producing it and not necessary the views of kpm.