Dee Ward-Thompson from the British Pest Control Association (BPCA) explains to FMJ why the trade body is urging FMs to focus on pest control as they bring workplaces back into use
One of the biggest threats to commercial buildings that have been left unoccupied as a result of pandemic lockdowns is the possibility of a serious pest infestation, according to the national trade body representing pest control operators.
Throughout the COVID-19 pandemic, thousands of buildings from office and call centres to non-essential shops and educational establishments were left empty, either as the workforce operated remotely or because they were instructed to close by the government.
BPCA has produced guidance for businesses reopening after pandemic lockdowns and offers advice on establishing pest control maintenance cycles, to help avoid seasonal pest problems.
Dee Ward-Thompson, Technical Manager at BPCA, said: "Pest control is a key issue for anyone working in the facilities management sector. Empty premises – particularly those that have not benefited from regular pest control inspections during the months of lockdown – can attract a variety of pests.
"A serious infestation may result in contaminated product, damage to equipment or the building and a tarnished reputation, incurring increased costs and potentially delaying the reopening of the business.
"Professional pest protection is a crucial component for pest-free premises. BPCA members have the credentials, experience and knowledge to help FMs establish and maintain robust pest management systems.
"Facilities managers that have retained pest control maintenance throughout the lockdowns and performed their own checks on their buildings, are best-placed to reopen quickly."
PEST CONTROL CHECKS
Pest control needs to be included in any plan to reopen a building, particularly if the usual monitoring and checks have not continued while the property has been empty.
Ward-Thompson said: "It's clear that many buildings have not been regularly monitored by professionals while lockdown restrictions were in place.
"An impact survey conducted by BPCA in April 2020 found 74 per cent of pest management companies had seen contracts suspended or cancelled.
"Our members also reported a rise in pest activity throughout the year, with 78 per cent of respondents noticing an increase in rat activity and 67 per cent reporting more mice-related incidents during the course of the pandemic."
As the country entered lockdown, BPCA recommended a series of basic precautions to help prevent pests entering empty buildings as restrictions were introduced.
These included a thorough clean down of all surfaces, with bungs fitted to bins and waste collection arrangements confirmed. It was advised that Electric Fly Killers be serviced annually and potential pest entry points such as gaps under external doors, as well as pipes, vents and shutters, were all plugged where possible.
Also, an inspection by a qualified pest professional should be completed before reopening the building.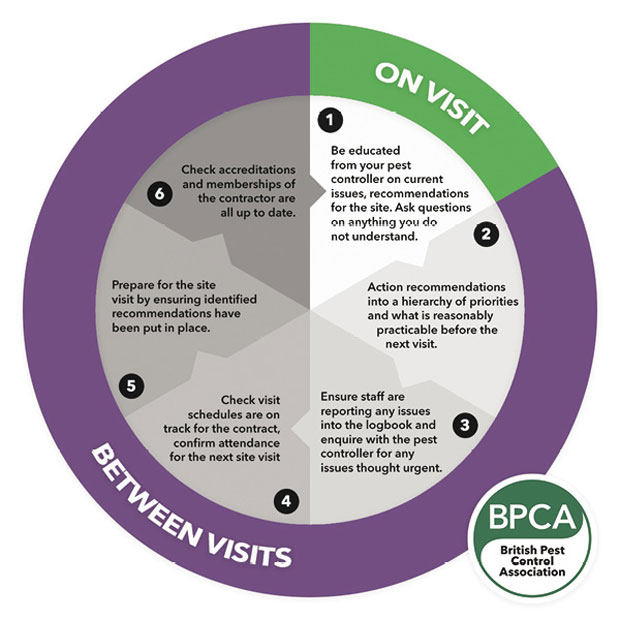 SPOTTING THE SIGNS
Signs of pest activity can include droppings, the smell of urine from rodents, eggs or shed skin from insects, damage to the exterior of the property near entry points such as drains and vents, or damage to internal fixings or equipment.
Ward-Thompson said: "The most obvious sign of a problem is spotting the pest itself. And while some pests can leave very obvious traces, others, like Stored Product Insects (SPIs) can be difficult to identify.
"If there is any indication of activity, we recommend an inspection and advice from a professional pest control company."
Rats and mice have rapid breeding cycles, with one breeding pair potentially multiplying into hundreds within just a few months. They will seek out safe shelter with a food source and, if they find it, will bring their friends. Both species can carry diseases and will contaminate areas with urine and faeces.
They also need to gnaw to care for their teeth and have been known to chew through wood, cables and soft metals. Their gnawing activities can cause serious damage to plumbing and electrics, so damage to the building, or products and equipment within, could be a sign of an infestation.
"Squirrels can also pose a problem, with cold water tanks in attics sometimes contaminated by urine and droppings. And for those businesses involved in the food industry, including catering, SPIs, (Stored Product Insects) should be on the radar.
"SPIs are considered to be the world's most expensive pest due to the fact they cost the food industry billions each year in lost product and additional operating costs, but the early stages of an infestation can be difficult to spot, so a thorough inspection by a pest professional is recommended.
"Indications of SPI infestation include seeing adult beetles or moths, damage to packaging and products, 'tainted' (discoloured) food and track marks in dust or flour as well as damp or mould in grain, which tends to be warmer if infected.
"Moth larvae will leave webbing which they spin as they feed and move. It contaminates food products and can cause considerable damage to machinery and equipment.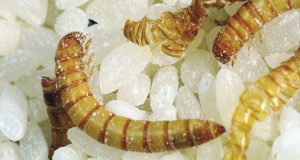 "Insect larvae excrement, known as 'frass' is another common sign of an infestation.
"If the presence of pests – or a serious infestation – is identified, BPCA recommends seeking professional help and advice to tackle the problem. Premises should be pest-free before reopening."