CIE, a leading distributor of audiovisual and security brands, is pleased to announce the UK launch of the X915S from Akuvox, one of the most advanced door intercoms available on today's market. The Akuvox X915S Touchscreen Door Intercom is an customisable smart IP door intercom device ideal for apartment buildings, MDUs, office buildings and gated communities.
The X915S Door Intercom features a range of touchscreen and mobile access credentials including secure facial recognition, RFiD, BLE and QR Code contactless authentication and PIN Code access for an all-round secure, smart intercom/access system.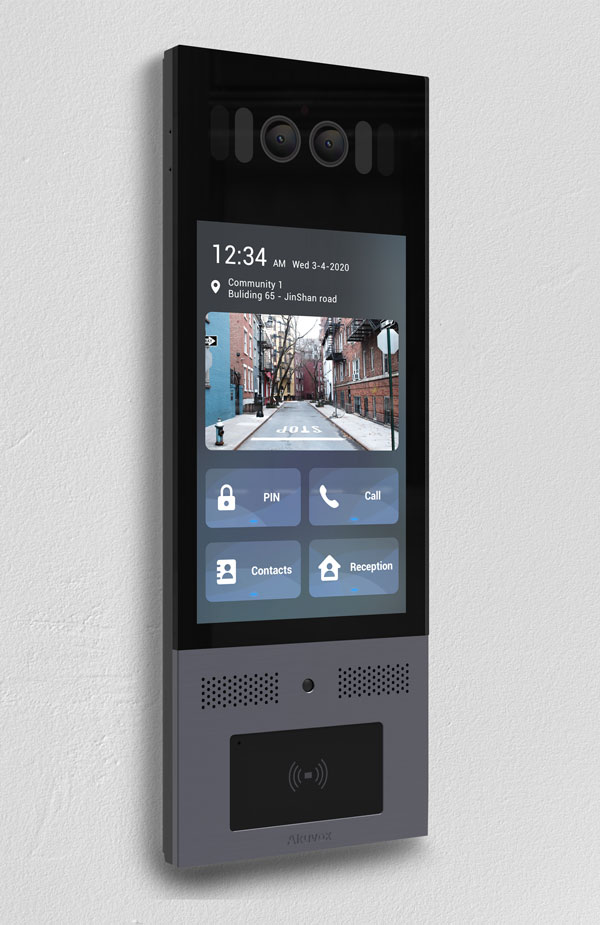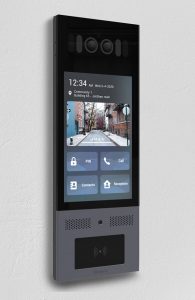 Akuvox is one of the leading worldwide brands for IP intercoms, access control and telephony equipment. Established globally, the company is expanding into Europe looking to deliver on its mission to improve people's lives with better communication, greater security and more convenience – all through its product offering. The X915S delivers on this promise.
The complete X915S authentication methods for ultimate security and flexibility are:
• Secure infrared Face Recognition
• Touchscreen Keypad
• Touchscreen Digital Phonebook
• RFiD & Bluetooth (BLE) contactless via Smartphone
• RFID contactless via ID card or keyfob
• QR Code (eg. for one-time access)
The X915S Intercom is IP65 & IK10 rated for outdoor and high impact locations, so can be used for door entrance or gate systems. This advanced door entry device also supports ONVIF open standard for effective integration with other 3rd party IP systems and devices such as IP CCTV cameras, NVRs, etc.
For more information visit https://shop.cie-group.com/shop/intercom–access-control_1053/ip-door-intercoms_1054/ip-intercom-stations_1076/ip-touchscreen-smart-door-intercom-unit-with-face-recognition-qr-rfid-ble_32012.php
To watch the X915S launch video click below.
-ends-
To have your industry news published in the pages of FMJ's news section, Month in FM, and here online on fmj.co.uk, please send your news and image to Danny Grange danny.grange@kpmmedia.co.uk
The view or information contained within these unedited press releases, are that of the company producing it and not necessary the views of kpm.