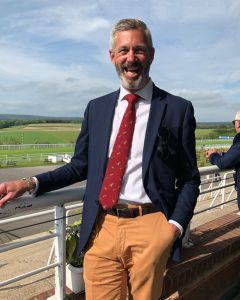 Andy Topp has been appointed to the role of Sales Director at Corps Security.
Topp will work with Executive Director Mark Rogers and the rest of the senior leadership team to broaden the company's approach and develop new market sectors – particularly those interested in a more ethical approach to procurement now that Corps is a social enterprise. 
Topp has more than 20 years' experience in the security and facilities management industry, having held senior roles with Reliance Security Services, Securitas Security Services and ISS Facility Services where he was most recently National Sales Director – single service for 10 years. 
Speaking about his new appointment Topp said: "I am thrilled to be joining Corps Security. As the only major social enterprise in the security sector, it is completely unique, and I look forward to helping to grow the organisation and thereby increase its positive impact on the local communities in which it works."
Mike Bullock, CEO of Corps Security commented: "I'm delighted that Andy is joining us and bringing with him a wealth of senior experience in our sector. His ability to work at both a strategic and tactical level to deliver results will be a significant boost to the team."
Webinar – Waste & Biotechnology: How biotechnology is helping FMs achieve their sustainability goals and reduce waste.
FMJ & Advetec are on a mission to help FMs accelerate their NetZero plans – but it's a process that must first start with lifting the blindfold, challenging the waste supply chain, being accountable and making great user of technology.
On the 26th January at 11am FMJ & Advetec are holding a webinar on how biotechnology can help FMs achieve their sustainability goals and reduce food waste.
FMJ Editor, Sara Bean, will be joined by:
Dr Stephen Wise, Chief Strategic Development Officer, Advetec
Rochelle Gee, Head of Property Services, Buckinghamshire Healthcare NHS Trust
Ray Parmenter, CChem MRSC, MCIWM, CIWM: Head of Policy and Technical
Chris Havers, Programme Director Acclaro Advisory & SFMI
Together they will discuss:
The role of the circular economy in helping cut carbon emissions.
Challenges and opportunities for FMs in managing waste to meet environment, social and governance (ESG).
How the latest technology is available to help.
Click here to register.