Since the COVID-19 pandemic, working from home has become common across the UK and offices are downsizing due to the increase in hybrid working and hot-desking. But with working from home comes creating an office on minimal footprint. Students and school children are also too familiar with this situation.
Workers now need clever solutions that optimise the available space whilst also creating and efficient and pleasant working environment.
Solution 1: Is your office also your home
If you have a dedicated office space in your home, away from distractions, great! Working from the living room is the option for many who are remote working therefore it is important to remember not to take the laptop to the sofa with you. Preserving that place to relax will give a healthy work-life balance. Luckily, there are many easy and clever ideas for dividing areas even in the smallest apartments using multi-functional furniture.
Solution 2: Reverting a space back from office to home is simple with portable organisers
Tools like TABLET HOLDERS and VARICOLOR® drawer boxes keep documents and equipment organised, as well as being portable and with a design nice enough to fit into your home, blending in perfectly to your living environment. Make sure wires and trip hazards are kept to a minimum with CAVOLINE cable management system to tame the cable spaghetti.
Solution 3: Create a space to enjoy
Even if your space is restricted, making it a place to appreciate coming to each day can boost productivity and motivation. Studies suggest that those working from home miss the social aspect of an office environment so taking the time to create a warm welcoming office using plants and effective working light will be most beneficial.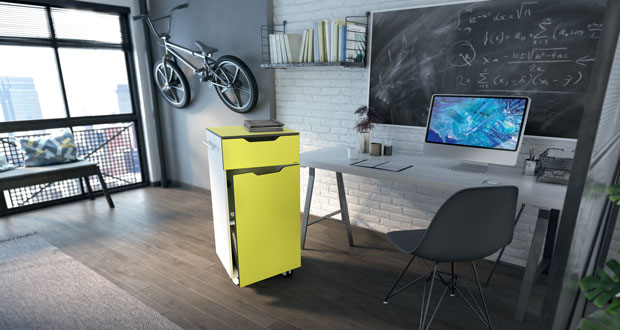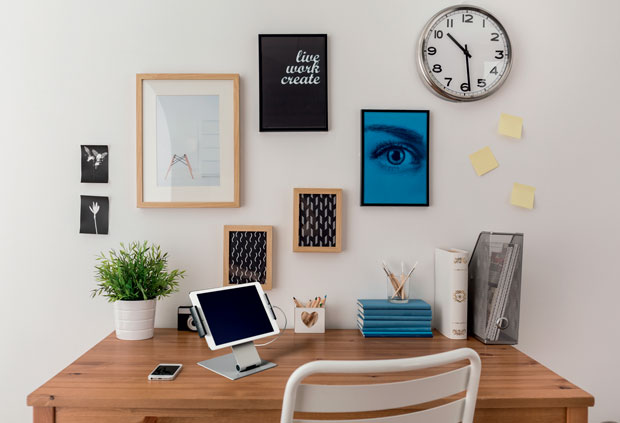 For more information visit www.durable-uk.com
-ends-
To have your industry news published in the pages of FMJ's news section, Month in FM, and here online on fmj.co.uk, please send your news and image to Danny Grange danny.grange@kpmmedia.co.uk
The view or information contained within these unedited press releases, are that of the company producing it and not necessary the views of kpm.