Your new thermal imaging cameras for every job. Testo have released an all-new range of thermal imaging cameras, the new models include testo 865s, testo 868s, testo 871s and testo 872s.
Designed for use by contractors within the heating and ventilation industry, as well as also offering the ability for electrical and mechanical inspection and preventative maintenance within industrial applications.
Informative thermal images: High resolution and very good NETD
Testo offers the best thermal image quality with resolution up to 320 x 240 pixels, plus testo SuperResolution technology allowing up to 640 x 480 pixels! Plus a thermal sensitivity (NETD) for temperature differences as low as 0.05 °C.
With all models offering functionality such as both auto and manual control of thermal scale and span, all images will be captured with high clarity.
Smart and networked: Connection of radio probes and testo Thermography App
Thanks to smart connectivity with wireless testo devices (such as 605i thermohygrometer) the testo 868s, testo 871s and testo 872s models integrate perfectly into your everyday work. The FREE testo thermography app allows you to use your smartphone or tablet as a secondary screen and create reports on site.
Intuitive operation: modern tile look and quick select button
A new quick select button and modern tile layout makes navigating your thermal imaging camera even easier. Intuitive operation means IFOV warner with display of measurement spot size to avoid measurement errors and automatic detection of hot and cold spots.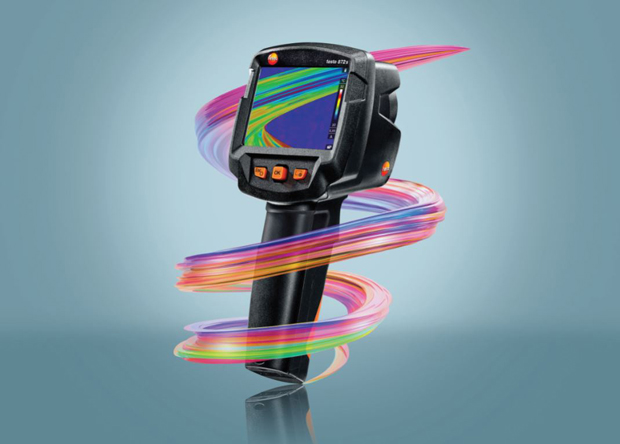 Find out more about the range: https://www.testo.com/en-UK/products/thermal-imagers-testo-87Xs
-ends-
To have your industry news published in the pages of FMJ's news section, Month in FM, and here online on fmj.co.uk, please send your news and image to Danny Grange danny.grange@kpmmedia.co.uk
The view or information contained within these unedited press releases, are that of the company producing it and not necessary the views of kpm.