Bring the joy of Pret 100% organic coffee and tea to customers in your business with Pret Express.
Pret A Manger in partnership with JDE Peet's, the world's leading pure-play coffee and tea company, have announced plans to trial 'Pret Express' a smart, self-service coffee-to-go solution featuring Pret's 100% organic coffee and tea.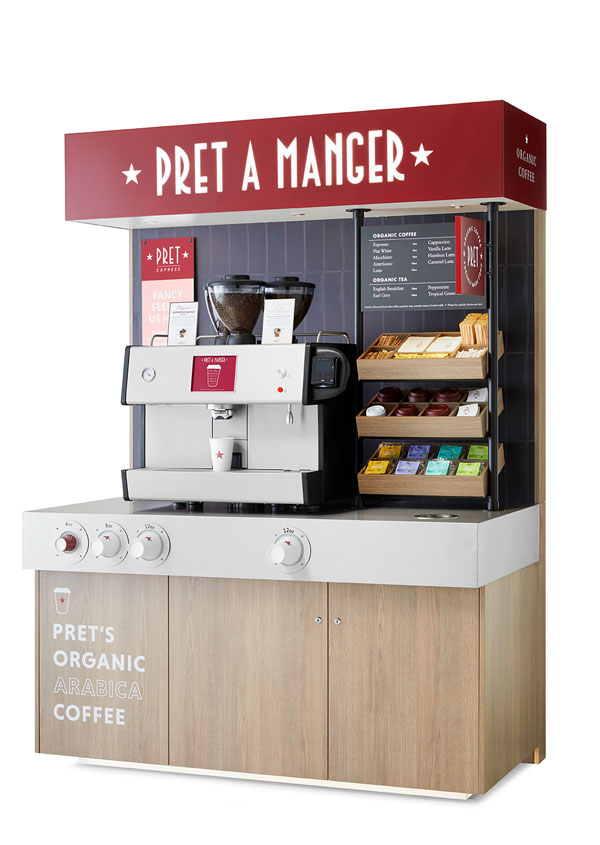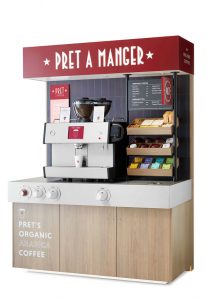 Pret Express offers the same favourite organic coffees and teas customers enjoy in Pret shops in places where Pret Baristas aren't able to operate. As a new contender to the growing self-serve coffee-to-go market, Pret Express will be introduced in convenience stores, forecourts, universities, healthcare facilities and in workplaces; venues that 68% of consumers believe should provide access to high-street branded coffee on-the-go solutions1, while 69% agree they would also like to see more of outside of cities, large towns and roadside travel1.
This is the next step in Pret's transformation plan to bring Pret to more people, following the launch of the UK's first Coffee Subscription last year, and plans to open 200 more shops across the UK over the next two years. Pret recently announced plans to double the size of its business within the next five years, and is aiming to hire at least 3,000 Team Members and Baristas by the end of 2023.
JDE Peet's will be providing the self-service technology and capabilities, with bespoke furniture designed exclusively for Pret. Each Pret Express coffee station offers a large range of slow roasted 100% organic speciality coffees and fresh organic milk combinations, as well as teas, a first in the self-serve coffee-to-go sector. Each solution will create up to 21 drink recipes and everything is included; from ingredients to machine and housing installation, each machine comes with its own cashless payment terminal and service package as standard.
If you want to bring a little bit of Pret to your business, get in touch at https://www.jacobsdouweegbertsprofessional.co.uk/pret-express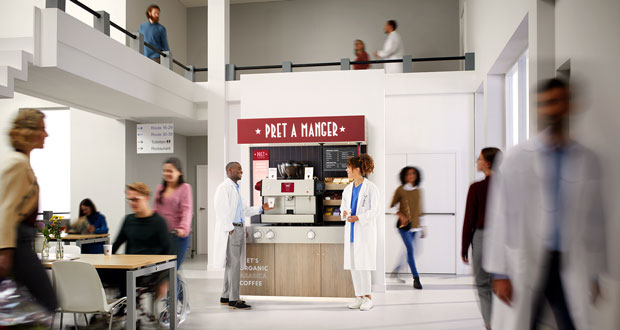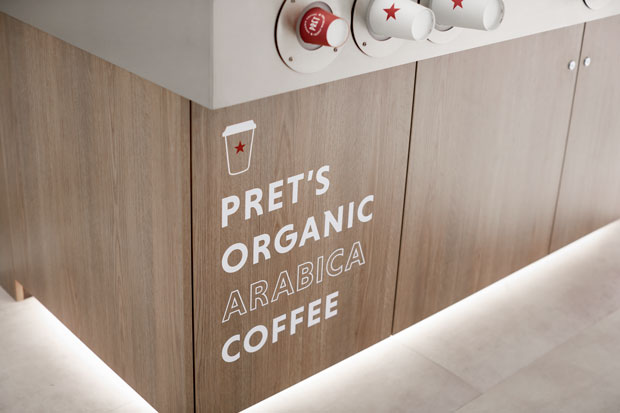 1Source: TolunaStart in October 2021, nationally representative base n=514 of 'on the go' coffee drinkers
-ends-
To have your industry news published in the pages of FMJ's news section, Month in FM, and here online on fmj.co.uk, please send your news and image to Danny Grange danny.grange@kpmmedia.co.uk
The view or information contained within these unedited press releases, are that of the company producing it and not necessary the views of kpm.