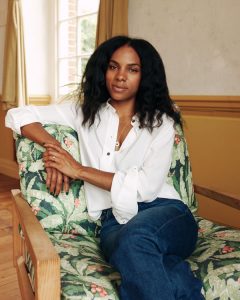 Pareto FM has appointed Emma Wilson to the role of Social Impact Director.
The appointment will see Wilson responsible for developing Pareto's sustainability initiatives, growing its community based projects and creating opportunities for Pareto team members to broaden their involvement in community based initiatives.
Wilson has experience in the FM industry previously working as Lifecycle Project Manager but in addition, joins Pareto with a wealth of experience in the Social Impact sector. This recently includes a Board level position with Project 507 which conducts action-research into violence within the Criminal Justice System; providing training and programs focused around the rehabilitation of offenders. Wilson has worked alongside Pareto over the past five years to deliver various schemes but most notably The Homelessness Initiative which raised funds to buy 8,000 items and delivered over 500 care packages to homeless people across Greater London and Oxfordshire.
Pareto already leads a number of community based initiatives in the FM sector which includes founding Tomorrow Meets Today, The Homelessness Initiative and being part of the board that launched LGBT+ in FM. Pareto also continue to champion a number of social causes including Black Lives Matter, mental health, neurodiversity and creating opportunities for young people.
Speaking about her new role Wilson said: "I've worked alongside Pareto for a number of years and have been inspired by their drive to change the world. Pareto has been excellent at promoting and founding many great initiatives but now is the chance to build that into something more formal and measurable. I'm excited at leading initiatives within this extraordinary culture and developing exceptional, forward thinking approaches which will change lives today and far into the future. We will be bold and innovative in our thinking and will urge others in the sector to join us in changing the landscape of Facilities Management for the better, together."
Andrew Hulbert, Pareto FM Managing Director commented: "We are thrilled to have someone of Emma's calibre join our growing senior management team. Emma brings with her an unmatched drive to support community, drive environmental improvements and foster senior relationships within UK organisations. Emma's extensive experience in community based projects will ensure Pareto delivers unique and meaningful projects alongside the development of Pareto's culture. Emma's role will ensure that Pareto's team members can be involved in meaningful initiatives that will broaden their own skillset and also enable them to make a difference much wider than within the FM industry only. We are here to change the world for the better."
FMJ and Grundon Waste Management have launched the 2021 waste and recycling management survey. It's the fourth year for the annual appraisal of how FMs manage their waste and recycling activities and one which marks an unprecedented period of disruption to services due to the pandemic.
In order to understand how FMs have navigated their way through the last year and their plans for meeting stringent waste and recycling targets we've posed a series of questions – aided by the advice and experience of our editorial steering committee.
The results of the 2021 survey will be published in FMJ magazine and form the basis of a white paper co-written by FMJ and the experts at Grundon on how to approach waste and recycling strategies.
To take part in the survey click here.