What employees really want to see in their working environment
Although working in an office might seem like a distant memory, hope is on the horizon with a return to office life predicted for the not-so-distant future.
As businesses gear up for this, BRITA VIVREAU is on hand to help make that transition easier with the launch of its two new products, the Top & Extra water dispenser systems.
Research reveals that:
81% of office workers say they're more concerned about office hygiene than ever before
Over a third (35%) of office workers say shared facilities with built in hygiene measures are of utmost importance
So, for facilities managers, having communal amenities in place – like water dispensers and coffee machines – which ensure the highest hygiene levels possible, will help to reassure employees as they get used to being back in the office.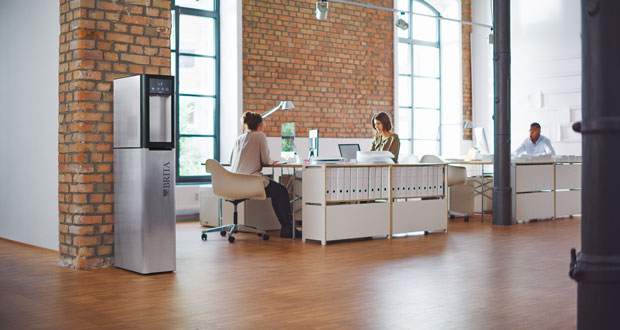 Hot on Hygiene
To provide a solution for workplaces to address these challenges, BRITA VIVREAU has launched the Top & Extra systems which have been developed with the leading water filtration expert's unique HygienePlus and ThermalGate™ technology.
The ThermalGate™ technology:
✓ Automatically thermally disinfects the outlet tap at regular intervals to protect against retrograde contamination from external sources
✓ Is always on duty, even during inactive phases such as overnight or weekends, so no manual effort or chemical additives are required
The optional HygienePlus solution also offers a three-zone protection system including a pre-filter stage which:
✓ Removes 99.99% of all bacteria
✓ Effectively reduces heavy metals and chlorine
✓ Leaves you with cleaner, clearer, great-tasting water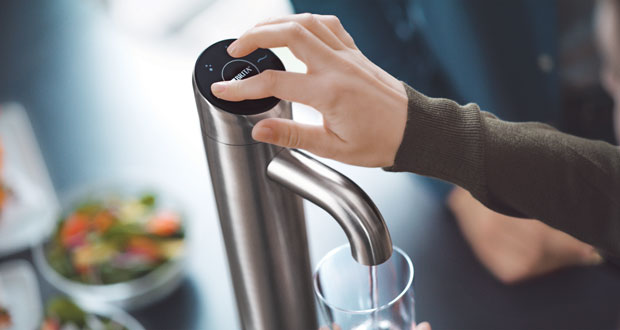 Take a stance on sustainability
Recent research conducted by BRITA VIVREAU found that:
82% of office workers said sustainability is more important to them now than ever
Almost half (49%) want to see their workplace banning single-use plastics
With this in mind, the Top & Extra systems help to reduce workplaces' carbon footprint by encouraging the use of reusable bottles. Not only this, it also doesn't require any storage space and you will have lower energy consumption from eliminating the need to refrigerate water.
High-quality hydration
Healthy hydration is so important to the overall health and wellness of employees. The BRITA filter used in the Top & Extra systems guarantee great tasting and safe water using your building's mains-fed supply. The advanced filtration removes undesired odours and particles, such as chlorine or organic impurities, and there are also four different water types available: ambient, chilled still and two sparkling water varieties.
With almost half (49%) of employees believing water dispensers are a hygiene hotspot which require extra protection , FMs need to ensure that shared amenities not only meet social distancing rules but also heightened hygiene regulations to put employees' minds at ease when making the transition back to the office.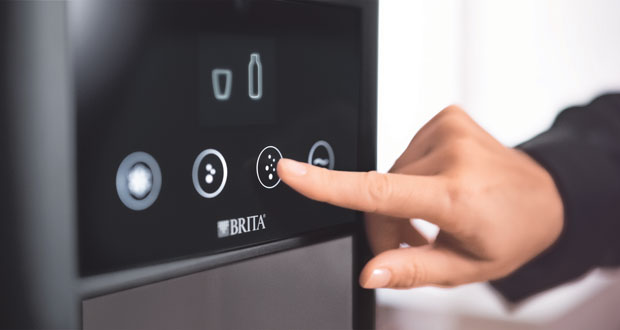 For more tips and advice on how to prepare your working environment for the return to the office and to see the latest research on how employees' expectations have changed since COVID-19, download BRITA VIVREAU's latest toolkit – Nine to Thrive – here: www.brita.co.uk/news-stories/dispenser/Nine-to-Thrive-Toolkit
To find out more information on how the BRITA Vivreau Top and Extra water dispensers can assist your office – click here: https://www.brita.co.uk/top-50-85
-ends-
To have your industry news published in the pages of FMJ's news section, Month in FM, and here online on fmj.co.uk, please send your news and image to Danny Grange danny.grange@kpmmedia.co.uk
The view or information contained within these unedited press releases, are that of the company producing it and not necessary the views of kpm.