As the UK returns to work, organisations must make preparations to protect their employees and customers. Highlight safe distances and hygiene regulations using DURABLE's social distancing and hygiene products.
REUSABLE FACE VISORS
Covers the entire face which minimises the exchange of droplets between people in close contact.
does not fog up
anti-glare
can be completely disinfected and reused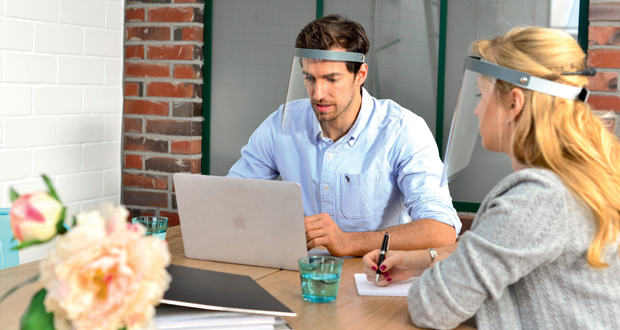 FLEXIBLE SIGNAGE
DURAFRAME attaches to any surface – perfect for communicating important safety and hygiene messages.
 install & reposition in seconds
 change information quickly
 80+ different size and colour options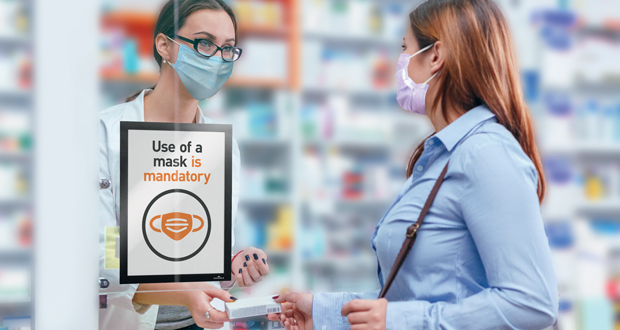 FLOOR MARKINGS
Highly visible and hard-wearing shapes, tapes and signs for highlighting social distancing.
 self-adhesive
 slip-resistant
 range of colours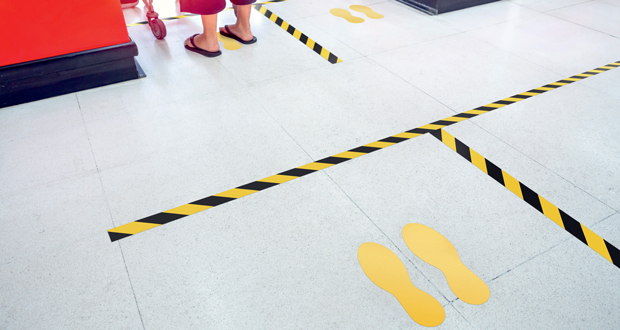 FLOOR SIGNS
Signage which can be moved wherever it is needed. Inserts can be changed in seconds.
anti-glare
adjustable height and reading angle
weighted base for stability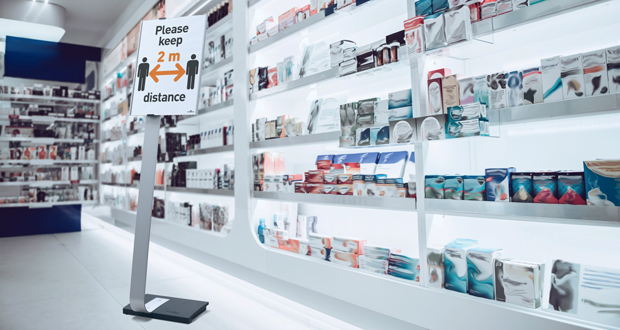 Order your Social Distancing products direct from DURABLE by emailing hello@durable-uk.com or visit www.durable-uk.com
-ends-
To have your industry news published in the pages of FMJ's news section, Month in FM, and here online on fmj.co.uk, please send your news and image to Danny Grange danny.grange@kpmmedia.co.uk
The view or information contained within these unedited press releases, are that of the company producing it and not necessary the views of kpm.