Our latest FM survey reveals practical employee education and support is more essential than ever in improving waste management performance and there's a greater emphasis on saving money
Facilities managers are now more concerned about the importance of demonstrating return on investment and managing available manpower than ever before. Both topics took top spots for the first time in the annual FM survey by Facilities Management Journal, conducted in conjunction with Grundon Waste Management. This underlines the fact that the purse-strings have been tightened in a post-pandemic world.
In contrast, service delivery and compliance have dropped out of the top two altogether for the first time since the survey was first carried out in 2018. Compliance just about crept into third place this year, with less than one in four respondents saying it was important.
There was however, a big jump in the number of FMs who say they are expected to produce environmental reports. For the last three years the number has hovered around the halfway mark, but now over 80 per cent say they have to showcase their environmental success stories.
Waste and recycling has held onto its top spot in terms of being seen as the most important of all the environmental and sustainability responsibilities that FMs have to manage, but more of them see it as a challenge (50.6 per cent) rather than an opportunity (37.5 per cent).
Nearly 300 FMs completed the 2021 survey, making the number of respondents comparable to previous years.
INNOVATIVE IDEAS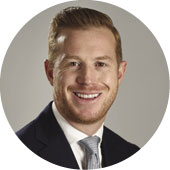 Grundon's Stephen Hill, Head of Sales, said: "This year's results make interesting reading and mirror many of the things we are seeing with our own customers.
"FMs are being asked to deliver greater improvements and ROI on tighter budgets, while at the same time having to juggle changing ways of working. It's no surprise they see it as more of a challenge and I think all of us in the waste industry need to respond with innovative ideas and support. What is very encouraging is that more FMs say their organisations expect a good waste management service will save them money, with far fewer saying it won't make a difference."
In 2019 and 2020, only around 24 per cent of respondents said there was an expectation that money could be saved, but by 2021 this had increased to nearly 33 per cent. The number of people who recognised the opportunity to earn rebates on reprocessing and recycling jumped from 5.45 per cent and 3.19 per cent to over 10 per cent.
There was however, an increased concern that a good waste management service could cost more money.
"Given that return on investment is the number one concern right now, it's not unexpected that FMs will be worried that investing in a good service will cost them more money," continued Hill.
"By working closely with our customers and really getting to know their businesses, we've been able to make changes that really do deliver. That may be identifying more waste streams that have a value for recycling, or making sure that they are actually only paying for their waste and not that of other businesses too. Delivered properly, a good waste management provider will tick all those boxes and can save you money."
CLEAR TARGETS
Nearly two thirds of businesses – the highest in the history of the survey – now have a waste management strategy with clear targets, with only eight per cent saying they don't have one.
When it comes to barriers around improving waste and recycling performance, in line with previous years an inability to engage staff with the need to recycle came in as the number one issue, although it only scored 28 per cent versus well over 50 per cent in 2018.
For the first time however, lack of senior management support/understanding of waste management issues featured in the top three, with nearly 17 per cent saying it was now a factor in improving performance.
Employee education and engagement is still seen as critical to success, receiving the highest score. Demand for practical tips and advice – such as how to set up a Green Team or Waste Champions – rose from less than 10 per cent in previous years to 26 per cent in 2021, showing that FMs understand the value that such activities can bring to a business.
TRANSPARENCY
When asked what issues they consider when making decisions on managing their waste, FMs listed transparency as the number one priority. They want to know how their waste is treated and, secondly, the waste provider's commitment to environment issues.
Traditionally, quality of service and the provider's knowledge of waste legislation and compliance regulations have been placed top.
This marks a real change and appears to reflect the fact that compliance is slipping down the 'must have' list. It was placed fourth, with quality and service in third place, while ability to receive waste statistics and analysis made it into the top five for the first time.
"What these results are telling us is that transparency and honesty in the way their waste is treated is most important to them," said Hill.
"Of course compliance will always be important and rightly so, but increased pressure on budgets is changing the emphasis. FMs want to work with a provider who can equip them with the knowledge and information they need to demonstrate where money is being spent and what the returns are.
"They still need to protect their environmental reputation, but to some degree they are going back to basics by asking for more practical help and ideas to persuade employees and senior managers of the need to continue to invest in good waste management.
"Of course they want a quality and service guarantee, but on its own this is no longer enough. They need to see the results too and to know that every opportunity is being taken to get them the best ROI across all their different waste streams.
"It is up to all us to show how that can be delivered."