As workplaces open up and restrictions lift the role of the FM has become more important than ever.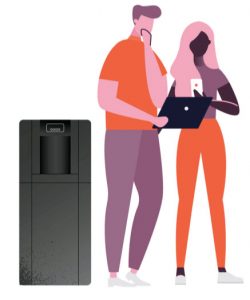 The challenges presented by the Covid-19 pandemic are now providing a valuable opportunity for FMs to demonstrate their skills and adaptability. Whilst on a practical level FMs are responsible for making buildings safe and comfortable, they are also crucial in attracting people back to the office.
In speaking with industry leaders, it is clear that there are six key areas of focus. Zip Water, the creator of the world's most advanced drinking water systems has published a white paper which looks at each one, suggesting ways that facilities managers can tackle the complexities and pace of a return to the workplace, whilst demonstrating clear and effective leadership along the way.
To find out more about the six practical steps to effective facilities management in the post-pandemic world, download the guide here.