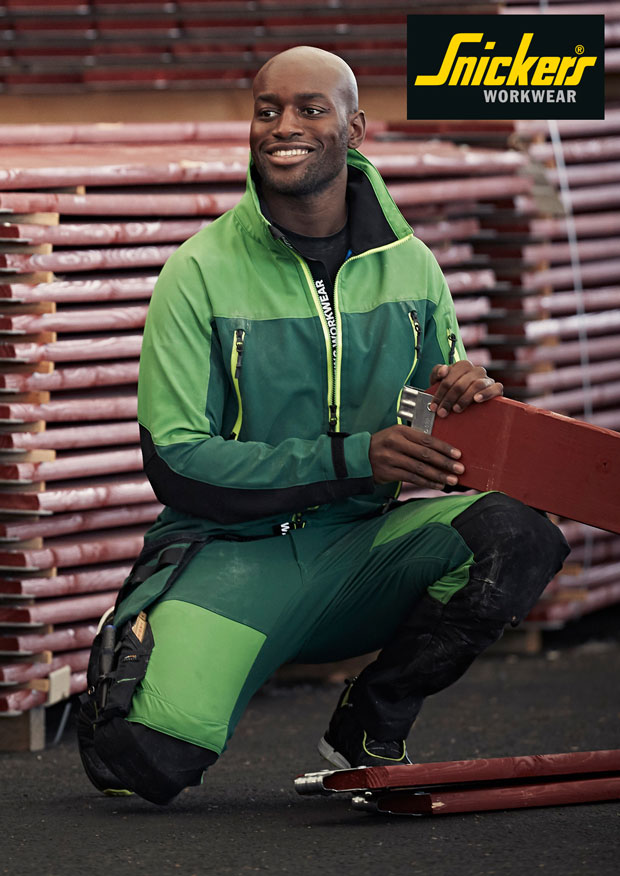 Snickers Workwear's Kneeguard™ is a fully certified, trademarked system for knee protection against kneeling injuries and everyday knocks at work. The combination of Kneeguard™ pads and the Kneeguard PRO positioning system in Snickers workwear trousers is a crucial combination for reliable knee protection.
In Snickers Workwear trousers kneepad pockets, you can adjust the kneepads to different heights to ensure correct positioning – for you – for maximum protection. There's also different types of Kneepads to fit different types of trousers to suit different jobs on site. Such as the specialist kneepads for the Floorlayer trousers and the slim-fit Kneepads specially for the slim-fit trousers.
The unique design features also make the kneepads extremely flexible when you walk, yet they close around your knees when you kneel down – without your knees sliding off when you move around.
With superb impact protection, the market-leading D30® Ergo kneepads are made of a unique material that moulds around your knee to provide enhanced impact protection and are great for tradesmen and women who spend a lot of time working on their knees.
For more information visit www.snickersworkwear.co.uk call 01484 85478 or email sales@hultaforsgroup.co.uk
-ends-
To have your industry news published in the pages of FMJ's news section, Month in FM, and here online on fmj.co.uk, please send your news and image to Danny Grange danny.grange@kpmmedia.co.uk
The view or information contained within these unedited press releases, are that of the company producing it and not necessary the views of kpm.