Concealed behind the slim, flush mounted shower control is the advanced technology of the CONTI+ Congenial Fit designed specifically for the demands of public and semi- public washrooms.
The water flow from the thermostatic shower controls is started electronically, either by means of a piezo pushbutton or IR sensor with touch-free operation and can be powered either by battery or mains supply. Available in both stainless steel and chrome finish, users can also specify round, square or oval shape for a cohesive design finish.
Electronic shower controls can be tailored to the specific sanitary facility, with especially advanced options available through integration into the CONTI+ CNX water management system. Water and energy consumption can be sustainably reduced, while operational reliability and drinking water quality are improved. Maintenance can be easily scheduled for a regular sanitary rinse or thermal disinfection of individual showers or rooms so they can be centrally controlled, monitored and documented.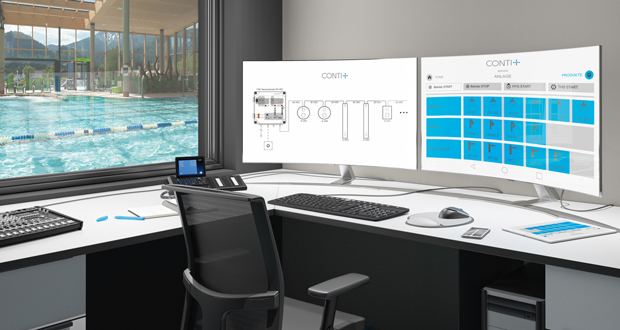 Find out more: https://bit.ly/30qptIa
W: conti.plus
E: paul.musgrove@conti.plus
-ends-
To have your industry news published in the pages of FMJ's news section, Month in FM, and here online on fmj.co.uk, please send your news and image to Danny Grange danny.grange@kpmmedia.co.uk
The view or information contained within these unedited press releases, are that of the company producing it and not necessary the views of kpm.