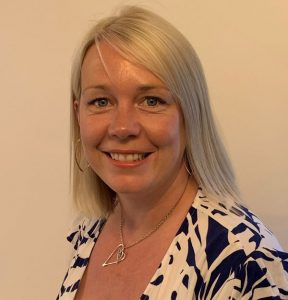 By Katy Rogers, Commercial Business Director at Rada
COVID-19 has led to our leisure centres, hotels, offices, venues and public buildings being non-operational for many months. Previously used to daily footfall, the subsequent decline in water usage in these buildings can lead to water system stagnation, increasing the risk of Legionella outbreaks. This can have dangerous and potentially fatal consequences for the public unless checks and controls are put in place before facilities reopen.
Ensuring full compliance with health and safety measures will be crucial for businesses already under enormous financial pressure from the pandemic. As the country lays the foundations for a resilient, long-term recovery from the lockdown, the role of facilities managers in achieving a safe re-opening is critical. They will be responsible for carrying out health checks to ensure that their washroom facilities and thermostatic mixing valves are in full health, identifying problems that could delay re-opening, and remedying them quickly.
As the Commercial Business Director for Rada, I know the vital role digital solutions in water management can play in helping facilities managers meet the challenge of infection prevention more sustainably and cost-effectively than 'traditional', analogue approaches. Furthermore, as the UK commits to ambitious climate change targets, investment in future-proof solutions that meet these ambitions will play a crucial role in safety and sustainability.
Reopening safely
When water is not drawn through a building's water system, it becomes stagnant. Indicators of stagnation include: a bad or 'off' taste; unpleasant odour and/or discolouration which indicates bacteriological growth and/or pipe corrosion. It is recommended that a person is appointed to oversee water management in every non-domestic setting. During lockdowns, duty flushing should have taken place on a weekly basis in most buildings, with records kept up to date, tracking each and every maintenance activity undertaken[1].
Facilities managers must be confident that their buildings offer a safe environment, compliant with the latest regulations for reopening. With the Health and Safety Executive conducting spot checks and issuing fines for failure to comply with guidelines, with 180,00 COVID incidences having already been reported, maximum safety and infection prevention compliance is critical. But many facilities managers have reported a lack of resources or support to adapt to the constantly changing requirements placed upon them.
Our industry has a duty to support them through the latest tools and innovations. Whilst traditional approaches to water management require an individual manually flushing and recording this process for all water systems, digital solutions provide an efficient and more cost-effective alternative. They allow facilities mangers to monitor the performance of every tap in the network, meaning abnormalities can be identified immediately and remedial action taken quickly and safely. They also provide data and logs of duty-flushing, ensuring full compliance with Health and Safety Executive guidance, limiting the build-up of harmful and dangerous bacteria and minimising the risk of future outbreaks.
Just as investments are being made in smart technologies to minimise the public's risk from COVID, investment in the latest technology in water management should be prioritised to maximise infection prevention. Every building must now be viewed as a healthcare space, with the same level of priority given to healthcare settings provided to all publicly accessed buildings. Overlooking the responsibility we have to the public can have devastating consequences: in 2017 a company in the UK was fined £1 million after an outbreak led to the deaths of two men, and a total of 21 people were struck down with Legionnaires Disease.
Looking to the future
Whilst navigating the pandemic has been a priority for businesses in the last year, the Government has also been driving its 'green recovery' agenda. Safe and sustainable water management through greater digitisation aligns with both these priorities. Installing energy-efficient technologies can make a difference both for the environment and a company's bottom line. Digitally connected and networkable solutions support venues to save resources and money, as tap run times and temperatures can be pre-programmed to ensure water wastage is minimised.
They can also ensure that businesses support the UK to achieve net zero by 2035. Since the number of people in the UK worried about climate change has more than doubled in three years[2], customers will increasingly look to spend their money with businesses with strong green credentials. The RICS UK Facilities Management Survey results showed that 93 per cent of respondents said their clients considered factors around sustainability to be either the most important, or very important for clients[3].
As businesses look to reopen, safety will be the number one priority for facilities managers – and compliance will key to ensuring businesses can recover from the pandemic. Just as COVID-19 has shown the importance of embracing technology and prioritising innovation in healthcare, so too should we apply these principles to every facility. By doing all we can to keep the public safe from infection, whilst supporting a greener future.
When facing the challenges of today, relying on traditional approaches to safe water management can be too time and resource intensive for facilities managers grappling with unprecedented challenges. As a business, Rada is committed to being a supportive partner of facilities managers on the front line and helping to innovate, evolve and meet businesses' short- and long-term priorities.