Altro flooring will now be fitted as standard in all new-build programmes undertaken by Adra, a leading affordable housing provider in north Wales. The most recent of these projects is a large scheme of mixed housing units in Caernarfon, Gwynedd, where Altro Wood has been fitted in all kitchens and Altro Aquarius in all bathrooms.
Elliw Owen, Senior Development Surveyor at Adra, says: "We have a longstanding and very strong relationship with Altro. Our decision to exclusively use their flooring going forward will ensure consistency and a high level of quality, durability and aesthetics across the homes we have available where we have developmental control.
"We want to offer our residents beautiful, stylish flooring they can be proud of. Adra means 'home' in Welsh, and we build quality affordable homes. We are pleased to be working with Altro, their flooring ticks all the boxes for us. We at Adra provide homes, opportunities and jobs locally."
Altro's wide range of colours offers choice and flexibility in terms of design, enabling Adra to match to kitchen units and Royal National Institute of Blind People (RNIB) recommendations and to create comfortable, contemporary and stylish homes for their clients.
With proven durability combined with good looks, performance and impressive safety credentials, Altro products have delivered great results for Adra over many years with long-term sustainability of quality and standards.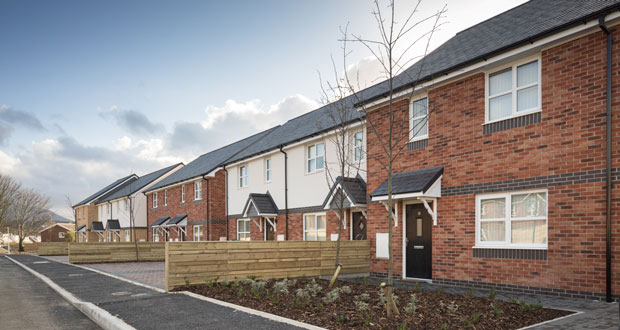 The scheme in Caernarfon is the first mixed tenure project for Adra, offering 46 properties in total, comprising two- three- and four-bedroomed houses and bungalows available as Market Sales, Rent to Own and Social Rented units.
Altro Wood safety flooring has been fitted in all kitchens, using the colours Vintage Cherry, Bleached Oak, or Washed Oak. Homely and stylish, Altro Wood is a great biophilic safety option — bringing nature indoors — and offers a choice of designs, plank sizes and shades in a roll. It's suitable for indoor public spaces such as entrances, care homes, school corridors, student accommodation, restaurants and dining areas.
All bathrooms and shower rooms in the scheme have been fitted with Altro Aquarius safety flooring, in the colours Swan, Cygnet, or Tern. This specialist flooring solution is designed for combined wet and dry, shoe and barefoot areas, so is ideal for bathrooms, showers, saunas and spas.
Elliw Owen says: "The first phase at Caer Ysgol, Caernarfon, has been finished for over a year now, and there is a very high satisfaction rate among residents. We have not had one problem with the flooring, and the 12-month assessment reported it looked as good as the day it was fitted.
"Altro are always on hand for excellent flooring advice, and committed to helping us move forward in terms of colour choices, styles and keeping on-trend. Their proactive and forward-thinking attitude means we always have an eye on improvement — like creating a communal lounge, which Altro is showing us samples for.
"Another big plus for us is that our local flooring installers love working with Altro flooring because it's an easy product to lay and work with. This means we don't need to bring in expensive specialist flooring contractors, and we can keep it local."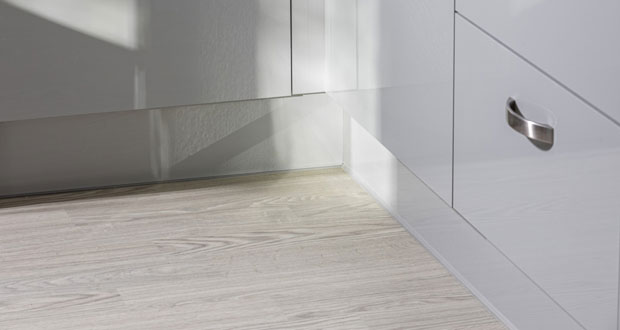 For more information visit www.altro.co.uk
-ends-
To have your industry news published in the pages of FMJ's news section, Month in FM, and here online on fmj.co.uk, please send your news and image to Danny Grange danny.grange@kpmmedia.co.uk
The view or information contained within these unedited press releases, are that of the company producing it and not necessary the views of kpm.