UK wholesale energy markets have hit record highs in 2021, causing significant upheaval for both businesses and domestic energy consumers. In recent months, a number of suppliers and brokers have gone into administration and both domestic and business tariffs have seen a rapid rise. According to the energy experts at Barina Partners, there will likely only be 10 energy suppliers left by the end of the coming winter, down from 70 at the beginning of the year.
The chaos has left thousands of companies and homeowners finding themselves passed on to new suppliers, potentially facing prices and contract terms that they didn't agree to. And although the crisis has primarily impacted domestic energy customers so far, businesses are fearing for the future of their energy supply, with tariffs already on the rise.
This comes at an already stressful time for businesses, with organisations across all industries still trying to recover from the consequences of the COVID-19 pandemic. And few professionals are feeling the pinch of soaring prices as keenly as facilities managers.
The hidden business energy commission scandal is devastating businesses
The precarious situation that business energy suppliers and brokers currently find themselves in is all the more startling, given the recent problem of extortionate commissions and energy mis-selling within the business energy marketplace. Unlike domestic energy contracts, business energy contracts are not regulated by Ofgem, and this has caused unethical brokers to increase their profits by exploiting their clients with hidden costs.
In particular, third-party intermediaries (TPIs) between businesses and their energy supplier have come under scrutiny, as there is little transparency within contract costs and facilities managers are finding it increasingly difficult to understand the charges within their bills.
Hidden business energy commission is impacting businesses of all sizes, as it's estimated that UK organisations have been overpaying as much as hundreds of millions of pounds through their energy contracts. Ofgem reports that businesses, charities and public bodies in the UK spend £25 billion a year on energy, and a significant portion of this is made up of undisclosed fees.
Claims management firm Winn Solicitors is now supporting organisations to take action against mis-sold energy contracts, having had first-hand experience of the impact of hidden commission across its premises.
Winns is among the only legal firms of its kind to offer a no win, no fee approach – helping to ensure that businesses already out of pocket face no upfront costs in the pursuit of compensation. This effectively protects businesses from financial risk by giving them nothing to lose, as it's often the prospect of paying legal fees that can put organisations off seeking justice for their commission payments.
Winns estimates that most organisations suffering from exorbitant commissions will be able to recoup between 10 and 20% of their energy costs by challenging brokers. Intervention from a legal support team can help organisations break out of mis-sold energy contracts, recoup the money they're owed and move onto 100% green energy contracts that are both transparent and ethical.
Curious to find out whether you've been victim to hidden business energy commission? Find out more about how Winn Solicitors can help here.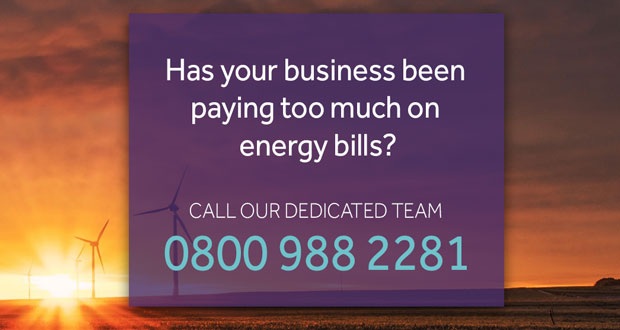 -ends-
To have your industry news published in the pages of FMJ's news section, Month in FM, and here online on fmj.co.uk, please send your news and image to Danny Grange danny.grange@kpmmedia.co.uk
The view or information contained within these unedited press releases, are that of the company producing it and not necessary the views of kpm.