A team of total waste management experts – which works with some of the UK's biggest brands – is in the running for a prestigious national award.
Axil Integrated Services has been shortlisted in the Partnership Excellence – Commercial category at the MRW National Recycling Awards 2020 for its work with Cummins, a global leader in the design, manufacture and supply of engines and generators.
Axil manages multiple waste streams at Cummins' multiple sites, including Darlington and Stamford, through tailored waste management solutions, and provides support to educate Cummins' workforce.
Axil has achieved savings for Cummins through sustainable cost reductions and improved segregation efforts. Axil's waste process improvements saved Cummins more than 4,000 hours in manual labour. The company also achieved 'Zero to Landfill' in 2013 and Axil's work has been crucial in sustaining this.
Axil managing director Edward Pigg said: "It's fantastic for Axil to be recognised for our work.
"When Cummins turned to us, their costs were escalating and their service levels were stagnating. We've been pivotal in helping Cummins to overcome long-standing challenges to reduce their overall environmental impact, all whilst achieving savings."
Axil's contract was renewed by Cummins earlier this year for a further three years, in recognition of Axil's dedication and hard work.
Cummins HSE officer Fraser Troup added: "We've been very impressed with Axil's innovation and with the reduced environmental impact and increased savings.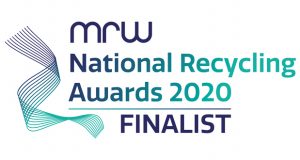 "What stands out most about Axil is the personal service and willingness to help us resolve issues and offer innovative solutions. It's refreshing to work with such a responsive business."
Axil has bases in Corby and Cannock and handles traditional and complex waste streams from 350 customer sites across the country.
For more information about Axil visit www.axil-is.com
To find out about the MRW National Recycling Awards go to https://nra.mrw.co.uk/
-ends-
To have your industry news published in the pages of FMJ's news section, Month in FM, and here online on fmj.co.uk, please send your news and image to Danny Grange danny.grange@kpmmedia.co.uk
The view or information contained within these unedited press releases, are that of the company producing it and not necessary the views of kpm.