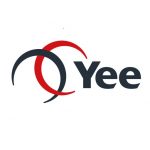 Granary House, 23 Granary Wharf Business Park, Wetmore Road, Burton on Trent, DE14 1DU
Trading for more than thirty years our services have evolved over this time as our customer's needs have broadened. Today Yee Group is a multi-discipline contractor, offering the services required by the operator of
any industrial, commercial or public premises. We group these services into three business streams namely: SAFETY, SPACE & TAILORED SOLUTIONS
Within each of these business streams we offer specialist services:
SAFETY includes Fire Alarms, Fire Extinguishers, Emergency Lighting together with Security systems such as Intruder alarms, CCTV and Access Control
SPACE includes Air Conditioning, Low Energy Lighting and Electrical Contracting.
TAILORED SOLUTIONS includes a unique blend of expertise to meet a customers' specific needs, such as our Passive Fire Protection service.
We typically work in the following sectors Education, Social Care, Public sector, Transport, Food Processing, Manufacturing, Offices, Distribution & Warehousing.
Our experience of partnering with some of the region's most innovative companies means we understand that an organisation's needs evolve and our aim is to continue to deliver value over time.
Where we work
Yee Group helps to provide the safety and security systems and support that help local companies flourish. As a result of this close cooperation Yee Group also works nationally where customers have invited us to supply our award winning range of quality services to their other sites throughout the UK.