Award for CE Certified Face Visor // BOSS Industry Recognition Award Winner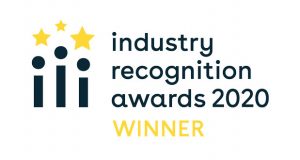 DURABLE's CE Certified Face Visor has received the COVID Product of the Year Award at the 2020 BOSS Industry Recognition Awards, triumphing over the other eight products that were shortlisted.
As a leading workplace solutions manufacturer, DURABLE responded to market needs and worked quickly to transform their production of binders, folders, and name badges into Face Visors for PPE. By April 2020, Face Visors were produced out of these modified materials. As the coronavirus pandemic progressed, DURABLE fast-tracked a CE Certification to create their new CE Certified Face Visor with replaceable shields. Not a typical PPE manufacturer, DURABLE promptly responded to the pandemic and has enabled everyday products to help save lives.
The CE Certified Face Visor provides a physical barrier and minimises the exchange of droplets between people in direct contact, helping to protect from infection. Many key workers all benefit from using Face Visors to protect themselves whilst still allowing facial expressions to be completely visible.
The Visors have also been created with sustainability in mind. DURABLE Face Visors are made from existing materials which have been repurposed, the shield can be replaced, and they can also be fully disinfected, making them reusable and therefore reducing disposable waste.
DURABLE have turned an ordinary product into something extraordinary during these extraordinary times.
For more information visit www.durable-uk.com
-ends-
To have your industry news published in the pages of FMJ's news section, Month in FM, and here online on fmj.co.uk, please send your news and image to Danny Grange danny.grange@kpmmedia.co.uk
The view or information contained within these unedited press releases, are that of the company producing it and not necessary the views of kpm.