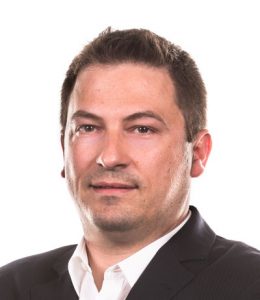 Morphean's CEO, Rodrigue Zbinden, on the benefits of Cloud-enabled access control for return to work procedures
The return to work following lockdown brings many challenges for facilities and operations managers, with precautions being taken to enable businesses to operate at levels as close to normal as possible. There is a need to consider the logistics of presenting a safe working environment which does not detract from its operation, setting safe protocols and working to avoid further self-isolation and lockdown measures.
Cloud technology has played an enormous role during the COVID-19 pandemic, enabling businesses to stay afloat and facilitating face-to-face communication via the many available video conferencing platforms. This very technology can also be utilised to help ensure the safety and security of premises as well as meeting operational goals. With the power to transform business across many sectors with benefits of scalability, customisation and device interoperability, cloud can facilitate the management of entire operations, negating the need for the traditional on premise set up that has proven so costly for companies to manage and maintain.
Efficient and secure access
Traditionally a very manual process, access control required direct human involvement to physically monitor and control access points. Cloud-enabled access control is an automated and intelligent solution that is about more than simply letting people in and out of buildings. The use of frictionless access control, removes the need for physical contact. This totally hands-free approach removes the cross-contamination risks associated with touching shared surfaces.
From a security perspective, an automated system provides peace of mind. An access control solution which is linked to HR records, for example, can check the swipe of an access card, or use of a QR code on a mobile phone screen, against staff records, using advanced diagnostic capabilities. A staff member who is flagged as being on leave, absent with sickness or no longer employed by the company will trigger an automated alert to security personnel or the authorities. With surveillance cameras able to provide secondary authentication through visual clarification of an individual's identity, the integration of physical technology and cloud connectivity proves a powerful combination.
Unlocking operational benefits
The possibilities for such use span industries and sectors, and there are many examples. The healthcare industry has greatly benefitted from positive applications which have improved health, safety and security. Within hospital environments, door control systems, installed at the height of the pandemic, have enabled clinicians and patients to communicate safely using video intercom capabilities, limiting the need to enter and reducing the risk of viral spread.
In a busy retail environment, data obtained from store surveillance cameras and combined with access control information from the stock room, allows facilities and operations managers to determine how much time staff spend with customers and compare this with the time they spend looking for products. Data can be analysed from store to store to inform decisions around product placement, the allocation of staff, and a number of other factors which can help increase productivity and enable the business to run more efficiently.
Within an office environment, video surveillance technologies can ensure that employees do not breach health and safety guidelines, while competitive advantage can be created by understanding working preferences or how employees move around the building, derived from a combination of access control and video data. The resulting intelligence may influence hot desking and home working policies, or the introduction of energy efficient lighting applications.
Monitoring and management in challenging times
Many buildings were left vacant during the lockdown, or manned by only essential key workers. Security, operational and facilities teams can benefit from having on-site visibility through remote management of sites, removing the need to contravene social distancing and lockdown regulations.
A comprehensive, overarching view of any environment can be gained from a combination of data from the access control system with data from surveillance cameras and other devices, generating powerful insights to inform decision making. This intelligence can be delivered via mobile app, removing the need to physically enter premises unnecessarily, which is a key benefit in the current climate. In addition, continuous operation and reliability bring peace of mind.