Makes buildings smarter for facilities managers
Esri UK has joined forces with Tetra Tech to offer an end-to-end solution for indoor mapping, designed to capitalise on an increasing demand for indoor mapping for facilities management at large offices, campuses or hospitals. One area of focus will be helping organisations return to work as Covid-19 restrictions lift.
Indoor mapping provides users with digital twin floorplans, giving staff a clear picture of where things are and how to reach them, for improved building performance and asset management. Esri UK's current indoor mapping customers include The University of Oxford and large energy providers, while Tetra Tech works with major energy, government and defence customers.
Offering the complete workflow required for indoor mapping, Tetra Tech will provide 3D scanning and CAD to GIS expertise, while Esri UK will offer its GIS system with numerous indoor mapping capabilities, including interactive 3D floorplans and indoor positioning for wayfinding.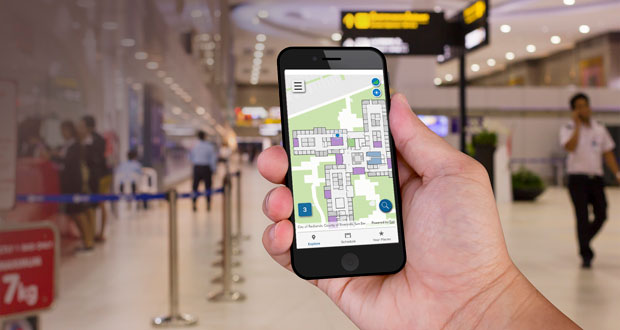 "The new partnership is designed to make the process of creating indoor maps more efficient and streamlined for customers," explained Craig Evenden, Head of AEC & BIM at Esri UK. "We're experiencing demand from the higher education, energy, defence and healthcare sectors, as organisations look to make their buildings smarter and improve how they're managed."
Esri UK and Tetra Tech are holding an indoor mapping webinar on Tuesday 30 March 2021 at 3.00-4.00pm.
Speakers include The University of Oxford, discussing how indoor mapping will be helping it improve asset management, budgeting and building planning across its 300 building estate.
For registration details please visit: https://register.gotowebinar.com/register/
For more information on Esri UK and Tetra Tech visit www.esriuk.com / tetratech.com
-ends-
To have your industry news published in the pages of FMJ's news section, Month in FM, and here online on fmj.co.uk, please send your news and image to Danny Grange danny.grange@kpmmedia.co.uk
The view or information contained within these unedited press releases, are that of the company producing it and not necessary the views of kpm.