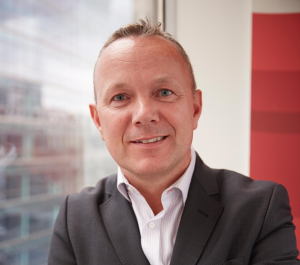 Peter Jones has been appointed Managing Director of Integral, JLL's UK engineering and facilities service business.
With more than 3,000 staff across the UK, Integral provides a broad scope of high-quality mechanical and electrical property maintenance. This includes mobile engineering, fire and life safety, air conditioning and gas services, critical environment management, specialist project works and cleaning services.
Based in London, Jones will lead Integral's service development and growth strategy with a strong focus on enhanced digital solutions, energy optimisation and risk-based asset management to real estate owners, managers and occupiers in both the public and private sectors.
Jones brings 30 years' experience in managing sustainable change in building operations which improve occupier satisfaction and asset value. His expertise across the full cohort of facilities management, engineering, construction and real estate sectors will bring additional benefit to clients looking for a long term strategic engineering service partner, with the necessary technology platform and scale.
He joins the business from NG Bailey, an independent engineering, rail, IT and facilities services company in the UK, where he was responsible for the turnaround of existing IT and Hard Services business units, as well as the acquisition and integration of three Power Engineering businesses. Prior to this, he worked for CBRE as Executive Director – Head of Facilities Management EMEA before joining G4S as the Managing Director for Facilities Management UK & Ireland. His earlier career included senior management roles at Carillion, Barclays Bank and Johnson Controls.
Speaking about his new appointment, Jones said: "I'm delighted to join Integral at such a pivotal phase of growth. Its end-to-end technology-led services delivered by a growing and expert team, offers a compelling proposition to all those looking to create efficient and sustainable spaces.
"Ensuring buildings are safe, compliant and resilient has never been more important for businesses as we emerge from a period of prolonged uncertainty. I look forward to working with the extended Integral and JLL Work Dynamics team and helping our clients to capitalise on these dynamic market opportunities."
Mark Caskey, EMEA CEO, Work Dynamics at JLL, commented: "Peter joins at an exciting time for the Integral business. Not only does he bring an exceptional reputation and leadership skills, but also an exceptional customer focus that will help steer the course for Integral's next stage of growth.
"We continue to invest in both people and technologies that will improve building performance and meet our clients' sustainability needs. Peter's expertise in both these areas will bring a holistic approach to Integral's services; supporting our clients as they look to adapt their workplace strategies while maximising asset value."
Jones took up his new position as of yesterday (6 April). He succeeds Yash Kapila, former leader of the Integral business.