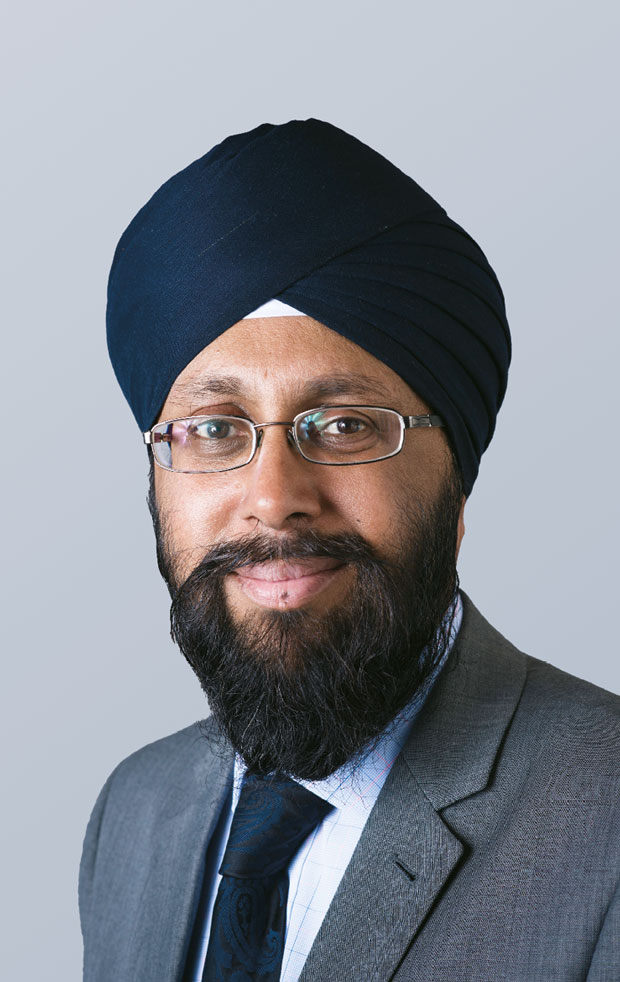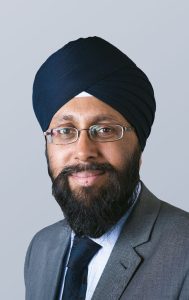 Kam Singh, Director of Carbon Solutions at EMCOR UK talks to Sara Bean about the benefits of taking a pragmatic approach to energy management
At this month's Net Zero and Energy Management EMEX exhibition which takes place at ExCeL on the 22-23 November, there is session on how businesses can reduce their energy costs. The panel includes Kam Singh, Director of Carbon Solutions at EMCOR UK. If you get a chance go along and listen to his clear and eminently sensible advice and if not, read on for some refreshingly candid thoughts on why energy management is not all about investing in the latest bells and whistles.
Singh's expertise stretches back over 30 years, beginning with a graduate traineeship in a local authority in Yorkshire on an action programme to encourage engineering graduates from BAME communities into the workplace. He then worked his way up through local authorities for 13 years, during which he became a Chartered Engineer and completed an MBA.
After becoming Head of Sustainability at one of the Yorkshire local authority's, he decided he'd gone as far as he could in the public sector and joined Atkins as an Energy Lead on a major banking contract.
He explains: "When I moved over from the public to the private sector it was based on researching what I could achieve in the private sector as I'd seen there were roles there as head of energy and so forth which didn't at that time exist in the public sector.
"I worked at Atkins for a couple of years and then joined a small FM company involved in PFI projects before joining CBRE as Director of Energy in 2010."
He was at CBRE for 12 years delivering end-to-end energy, carbon and environmental management strategies for an international property portfolios of blue-chip occupier clients, before joining EMCOR UK last year.
He explains: "At EMCOR UK I work now as the Director of Carbon Solutions, and the role has a slightly different remit. For a start it's a UK only role but within the UK I am responsible for EMCOR UK and its own carbon footprint and ensuring we achieve our own carbon commitments.
"I'm also responsible for the carbon commitments we make to our clients. The way we achieve that is by being aligned to the operational teams within the EMCOR UK business, where each of them has an allocated energy and carbon specialist who works with their accounts to ensure clients are being serviced in terms of their expectations.
"You can appreciate that these will differ widely across the portfolio, with some just requiring a quick money saving arrangement to others who want to get to net zero for the estate we're managing on their behalf."
Singh has long thought that the term sustainability can be misleading: "It's fluffy and means different things to different people, and as a result the FM sector has struggled with it. Energy management and carbon reduction are exactly what they say and I'm glad to say have been a core part of our FM offering for a while.
"I'm more of a fan of ESG (environmental, social and governance) because it is something that you can turn into specifics. There is space for an ESG framework in the FM sector as you can aim to meet your six or seven E's, G's and S's which means you can ask for example, 'do we have a modern slavery policy in the organisation' and adhere to this, 'do we have a green fleet for all the services we deliver' and can we translate all the work we do for this particular client into a social value equivalence?' I'm an engineer at heart and if it's in numbers I like that it's framed in that way.
"The short answer is that I think we're moving in the right direction but that's only as a result of somebody being able to translate into tangible outcomes what sustainable means and what it means to the FM industry."