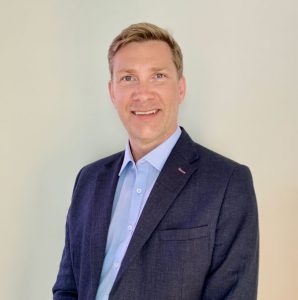 Sigma Group, a provider of outsourced solutions to blue chip retailers, leisure, office and hospitality businesses, has appointed experienced business leader David Dignam as Group CEO.
In the newly created position, Dignam will lead the Sigma Group executive team, ensuring the continued and sustainable growth of the business through the implementation of a framework of strategic priorities within both existing and new market sectors.
Dignam joins the company from ITAB UK, where he led the UK arm of the Swedish Group's business. With a strong international business background, he brings extensive experience in transforming physical retail spaces, coupled with a proven track record in the leisure, hospitality, as well as food and beverage sectors.
Commenting on the appointment, Jonathan Haigh, Chairman of Sigma Group, said: "David brings a wealth of experience and considerable knowledge to Sigma. His strategic approach will enable us to ensure Sigma Group is well-positioned to support our customer needs and grow the business at this pivotal moment in the recovery and evolution of the UK retail landscape."
Dignam added: "Every retailer, leisure and hospitality business in the UK has been forced to adapt multiple times during the pandemic. The firms that have made it through to reopening are now having to think about attracting customers back and making the real-world experience better than ever before. Sigma Group helps clients to efficiently adapt to the changing needs and expectations of their customers.
"I'm excited to join Sigma at such a pivotal time, as our relevancy to the market has increased significantly. We have delivered a variety of amazing new dining experiences lately with leading brands entering the UK market, as well as continually evolving the way we work with our established clients. There is exciting growth within the Sigma Group this year, and our ability to continually grow, adapt and lead across our key market sectors is a true strength of the business."
FMJ and Grundon Waste Management have launched the 2021 waste and recycling management survey. It's the fourth year for the annual appraisal of how FMs manage their waste and recycling activities and one which marks an unprecedented period of disruption to services due to the pandemic.
In order to understand how FMs have navigated their way through the last year and their plans for meeting stringent waste and recycling targets we've posed a series of questions – aided by the advice and experience of our editorial steering committee.
The results of the 2021 survey will be published in FMJ magazine and form the basis of a white paper co-written by FMJ and the experts at Grundon on how to approach waste and recycling strategies.
To take part in the survey click here.