FORBO FLOORING SYSTEMS FM1656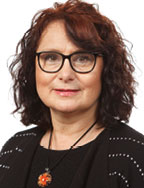 Sharron Kapellar, National Framework Manager at Forbo Flooring Systems says: "The Facilities Show is a great place for our team to network with facilities managers from across the country – something that has really been missed over the last two years. With the show returning, our team cannot wait to get back to speaking to those in the industry face-to-face and showing them what we have to offer.
"This year we are exhibiting our Fast Fit collection, a range of adhesive free flooring solutions in plank, tile and sheet formats, where we are hoping visitors to our stand may discover a new way of approaching their flooring refurbishments.
"We will also be highlighting the importance of entrance flooring systems, as they play an essential role in improving safety, reducing cleaning requirements and extending the life of interior flooring.
"Additionally, our friendly and knowledgeable experts will be on hand to discuss and solve any queries visitors have. We hope that for many new customers, the show will provide them with a new point of contact that will help them to meet their current or future requirements."
FSI – MRI SOFTWARE FM 2460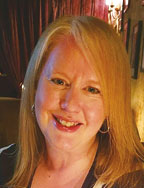 "The Facilities Show is a great platform to show the coming together of FSI and MRI, to provide leading FM and Property Technology," says Sally Wotton, Marketing Manager – FSI product range.
"As two leading technology partners, we are coming together to provide a range of solutions that support a vision for a sustainable and thriving workplace, a future without burdens or limits.
"It isn't just about CAFM and IWMS anymore, but instead it is about providing an extensible ecosystem of FM and Property Technology to revolutionise Real Estate, Workplace, and Operations.
And these technology solutions include:
Facilities Management
Property Management
Workplace Management
Room & Desk Booking
Mobile Workforce
Energy Management
"All of these will be showcased on the stand, and for us, as I'm sure is the same for everyone participating, nothing beats those in-person face-to-face conversations with your clients and colleagues, and the general FM community. The Facilities Show is such an important FM event and having this back in 2022 is a sign that FM is still fundamental for any organisation.
"The Facilities Show always provides a well-rounded experience for attendees. Attendees should therefore try to experience as much of the linked seminars and networking opportunities available to them, as well as visiting the exhibitors for the products and services that are right for them.
"The main benefits visitors will get from visiting our stand and the show will be to learn about the coming together of FSI and MRI for the provision of the FM and Property Technology they need to move their workplace and organisation forward. And for the show in general, a chance to network with clients, colleagues, and the general FM community. FM has been shown to be of even more importance over the last two years, the Facilities Show helps to elevate the status of FM further."
NURTURE LANDSCAPES GROUP FM2630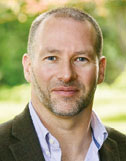 "To say that plenty has changed since The Nurture Landscapes Group last appeared at the Facilities Show in 2019 would be an understatement," comments Paul Bean, Sales Director.
"What has remained consistent however, is our commitment to delivering quality services to each of our customers and the Facilities Show is the ideal place to reinforce our relationships. As a Group, our service offering has expanded to now include pest control, as a direct result of the changing requirements of our clients. While the Facilities Show will give us a great platform to demonstrate our core offerings of grounds maintenance, plant displays and winter gritting, it will also be an opportunity to illustrate how all areas of the business supplement and strengthen one another.
"This year's theme of creating smart, efficient, and healthy work environments is something that connects multiple groups, including ourselves. It will, undoubtedly, be the catalyst for inspiration amongst businesses looking to make the FM sector sustainable, and we are excited at the prospect of being involved in those conversations.
"The Facilities Show presents an opportunity for all FM businesses and suppliers like Nurture to learn and share sustainability practices with peers and customers alike. It has always delivered thought-provoking seminars and panel discussions which, in turn, have given us ideas for how we can improve our own operations, and no doubt the same will be the case this year, particularly when it comes to working sustainably and responsibly.
"Having achieved carbon neutral status in accordance with PAS 2060 and demonstrating our commitment to our staff as a Real Living Wage employer, the ESG agenda is a major part of our ethos.
"Being at the Facilities Show is exciting for all members of the team at Nurture and we are looking forward to welcoming visitors to our stand FM2630."