MONEYPENNY FM2412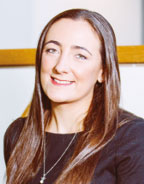 Jess Pritchard, Head of the Corporate Sector at leading outsourced communications provider Moneypenny says: "We'll showcase how we've adapted our outsourced switchboard service to support hybrid working with our Teams integration. This has tremendous value for facilities professionals as it gives them the communications infrastructure they need to accommodate remote working. It enables calls to be routed to the right person, wherever they are. It also means we can check Teams' status and only transfer calls when the person is free, or take a message if they are in another Teams meeting.
"We'll also major on the more strategic benefits of outsourcing switchboard provision – such as reducing overheads, avoiding the challenges of recruiting switchboard staff in house, ensuring robust communications provision and guaranteeing consistent and professional service, not to mention helping to make businesses more scalable too.
"Without a doubt the main areas we're looking forward to from the show has got to be networking with clients and partners and making new friends. The pandemic has really highlighted just how much we all value human connection, so events like the Facilities Show provide a brilliant opportunity to get the industry together to do business and share ideas.
"There's also lots of value to be had from the events on offer. Part of that comes from gathering information on latest trends and new products, but there's also tremendous value in listening to our peers and discussing the challenges the industry faces. All of this helps with personal growth, but also with wider innovation in the sector."
"I hope that visitors to our stand will see how innovation through technology can really add value to their business, and gain some thought-provoking ideas on how they could improve switchboard management. Our message is all about future proofing communications and ensuring that systems, and partners, offer the flexibility that businesses really need. The pandemic was a lesson in business agility, so we'll be showcasing exactly where Moneypenny can help. Plus, because we know just how popular they are, we'll have plenty of our signature Moneypenny socks to give away too."
SLINGSBY FM1400
"We've seen first-hand how businesses have responded to the effects of the last few years, and as a result our product range has adapted to meet the needs of our customers," explains Christian Slingsby, Southern Area Accounts Manager at Slingsby.
"As we transition into a post-COVID world, we've seen high demand for products that improve air quality and ventilation, an increased focus on workplace health and safety, as well as changing requirements from storage and handling in the expanding world of online selling.
"We've been able to meet these changing needs with our wide range of products, from air purifiers and air quality monitors to a wide range of warehouse solutions that include shelving, storage and racking, PPE, signage, order-picking trolleys and powered handling equipment.
"We're very much looking forward to reconnecting with new and existing customers, after a challenging couple of years. Customer relationships are extremely important to us, attending exhibitions provides the opportunity to recommend products in a more personalised way. In-person discussions help us understand specific requirements and recommend bespoke solutions to both improve efficiency and suit business needs.
"This year's Facilities Show will be especially beneficial for both exhibitors and attendees, as many organisations have used the time away to refine their product and business models. We're very keen to chat with like-minded people within the industry about how they plan to move forward in 2022 and beyond. Whether you plan to speak with us about a set goal, or you'd like to find out more about our products and services, the Slingsby team are on hand to offer advice and provide product demonstrations. We look forward to meeting you at stand FM1400!"
2022 Seminar Agenda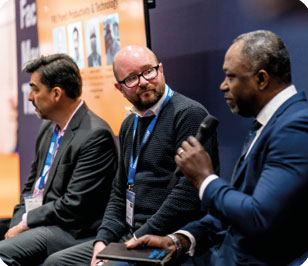 Along with a host of exhibitor stands the show will feature a range of seminar events, covering a wide range of topics, from innovations in FM technology to ways of achieving sustainability targets.
FMJ is pleased to be sponsoring an event – Sustainability in FM and achieving Environmental, Social and Governance, which takes place on Wednesday 18th May between 3:00pm – 3:45pm at the FM Theatre on the Facilities Show floor.
ESG is now a hot topic for anyone working within the built environment, encompassing as it does the many strands of sustainability. Environmental goals, such as achieving net zero remain a priority, but alongside this, the role of facilities management in helping to meet societal aims, from addressing modern slavery to supporting the supply chain is also vital. Wrapped around these areas is the need to achieve compliance, to ensure that FM is not just meeting its ESG obligations but has the processes in place to meet ESG regulations and reporting mandates. FMJ is pleased to bring together a panel of thought leaders in sustainability to discuss the opportunities for FMs to be front and centre of the integration of ESG into their organisations.
Chair: Jo Sutherland, Managing Director Magenta Associates
Panel:
James Bradley, COO – Churchill Group
Helen Jones, COO for Corporate/Enterprise clients at Alcumus
Lucy Hind, Senior FM Lecturer, Leeds Beckett University and member of FMJ Editorial Steering Committee
Owen George, Strategic Development Manager, Grundon Waste Management Ltd