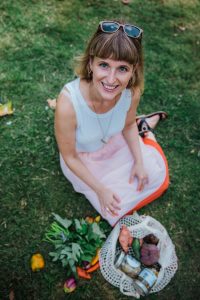 Hospitality services company, Bennett Hay, has teamed up with Nutritionist, Dorota Cloke, as it looks to bring nutrition to the fore of its catering offering.
The correlation between employee wellbeing and corporate performance plus heightened consumer awareness around diet and health has led Bennett Hay to work closer with its clients' wellbeing programmes. As a result, Cloke will oversee the development of menus that help manage energy and encourage break times. She will also seek to educate on healthy eating, the benefits of a balanced diet and the way in which different nutrients impact employee's personal health and wellbeing.
Cloke, a qualified Nutritionist and member of Royal Society for Public Health, is a weight management specialist and a wellness coach. She also has significant experience in the workplace sector and has worked with some of London and New York's high-end restaurants.
As a partner to Bennett Hay, Dorota will raise awareness about medicinal properties of healthy eating, share insight on adaptogens and nootropics and provide workplace sessions on planning balanced weekly meals, home hacks on nutrition as well as on benefits of intermittent fasting. Bespoke workshops will also be developed across Bennett Hay's estates to offer nutritional guidance for employees with specific needs including women in menopause, people with health concerns and those physically active.
Speaking about the new partnership, Anthony Bennett, Co-founder of Bennett Hay said: "Dorota brings a new depth of experience to our offering with a focus on nutrients, macro nutrients and the importance of food sources and better sourcing. She will also be able to share her knowledge and passion amongst our clients as they strive to ensure their wellbeing strategies are lived out beyond the 9-5 and become routines and practices for employees at home."
Cloke commented: "I've admired Bennet Hay for some time as they are a forward thinking, agile company who go far beyond the basic requirements of outsourced catering. They genuinely care about their own people, and this is echoed in their business ethos and client retention." 
FMJ has teamed up with leading outsourced communication provider, Moneypenny, to host a 
webinar 'Outsourcing to help win the race for talent' on June 28th at 11am
.
This webinar will look at how outsourcing is a cost-effective and highly relevant strategy to not only counter the race for talent, but to build greater agility, expertise, infrastructure and resource into business. In particular it will acknowledge the operational challenges facing FMs as the UK starts its return to the workplace.
To register for the webinar click here.