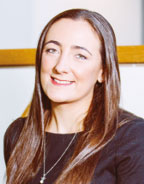 Since the start of 2020, the nation's phone behaviours have changed dramatically. This presents a new set of considerations for FMs resourcing call handling and devising strategies to manage inbound calls, says Jess Pritchard, Head of Corporate Sector at Moneypenny
During the pandemic, corporate switchboards experienced a shift in phone behaviours as volumes dipped. This was due to the closure of offices and increased use of collaboration tools such as Zoom and Teams, which transformed communication with colleagues and clients. At the pandemic's peak, we saw a leading global professional services firm drop from 55,000 calls per month to 14,000 and an engineering firm reduce from 11,000 to just 3,000.
Now, while volumes have largely returned to pre-pandemic levels, it has become harder to predict call volumes which in turn affects resource. Many FMs furloughed or disbanded front of house and reception teams at the start of the pandemic. Now struggling to refill those roles, and with other in-house departments facing the same challenge, scalable solutions like outsourced switchboard are being called on to manage in-bound calls.
ACCESSIBILITY AND CHANGED BEHAVIOUR
The pandemic was a reminder of the importance of accessibility. We all sought greater reassurance and assistance from the businesses we bought from and worked with, so we took to the phones as well as other channels such as websites, live chat and social media.
Much of this was initiated by the fact many corporate switchboards couldn't be operated remotely, especially at the start of 2020, and so businesses had to deploy all available tools to support customers. The lasting behavioural legacy of this is a greater willingness to 'self-serve'. The nation is now happy to find answers on-line or via tools such as live chat, before they pick up the phone.
The result now is that when people call, it's because they really need support and from a person. The calls businesses are receiving are the ones that really matter. Call durations are longer, and enquiries are of higher value – these are the calls that businesses can't afford to miss. Post-COVID call handling strategies must reflect the emotional motivations and needs of callers and how this has increased call durations; for this has an onerous time and resource implication.
Set against this backdrop, inbound call management must now be viewed strategically rather than tactically as when calls take on new meaning for customers, they must also take on new significance for FMs.
Devising an effective inbound call management strategy comprises four stages:
1.Monitor and review: An understanding of actual rather than perceived needs, provides an important place to start. What are the call volumes broken down by time and day? Are there patterns of demand and what are the average call durations? Consult all staff who answer the phone to gauge their views and identify their frustrations. Consider whether people answering the phone stops other important internal activities from happening, as well as what prompts frustration in callers.
2. Categorise calls: Categorising calls helps to understand callers' needs, their journey and how best to respond. Ask questions such as, are all calls routed to the right person efficiently every time? Are callers given enough time to express their needs, or are they rushed off the phone? Are call handlers suitably empathetic or mindful of customer care practices, or do all staff chip in to answer calls? Are calls answered with the same consistency across multiple sites?
The answers might identify the need for a dedicated recruitment helpline, out of-hours support to reflect typical enquiry times, training for call handlers or use of digital switchboard services with intelligent speech recognition, so that calls can be directed to specific team members easily, wherever they are.
3. Set benchmarks: Suitable standards might include agreeing how callers are greeted, what happens with complex calls (are they escalated or transferred to a specific department) how quickly a call must be answered, the detail that must be captured and when call backs are made. Agreeing these standards will not only provide a useful benchmark but also make it easier for those with call handling responsibility to be consistent. In larger organisations, these standards should tie in with or reflect wider customer care charters or SLAs too.

4. Think resource: This process may reveal there is insufficient resource to handle calls properly – particularly as call durations increase due to more complex needs. In these instances, consider outsourcing for overflow support – which frees up in-house teams, out of hours support – so that callers never have the frustration of reaching a voicemail, or a fully outsourced solution – which means all calls are answered by a third party. A partner will identify needs, agree protocols and guarantee scalable and professional support in line with demand.
KNOW THE VALUE OF A CALL
Communication is key. Handling calls quickly, efficiently and professionally will help FMs to improve service, revenues and reputation. Those that adapt their call handling strategies will not only reduce pressure on current resource, but also ensure the highest levels of customer care at a time when their value has never been higher.