Bianca Angelico Chief DayMaker, On Verve shares advice on how front-of-house teams can support neurodiverse employees and guests
Diversity and inclusion (D&I) is high on the agenda for many UK businesses. In order for D&I objectives to be met, companies need a robust plan that includes how they communicate, the hiring process and ongoing support for employees in the workplace and virtually.
It's estimated that around one in seven people in the UK are neurodiverse – about 15 per cent of the population. And 50 per cent of that population are unaware they have a neurodiverse condition. Despite this, a CIPD poll in 2018 found that just one in ten organisations considered neurodiversity in their people management practices.
Failure to consider neurodiverse individuals not only impacts D&I goals, but means businesses are missing out on valuable members of the workforce.
WHAT IS NEURODIVERSITY AND WHY IS IT IMPORTANT?
Simply put, neurodiversity is about the different ways that the brain functions, learns and interprets information. Some of the more well-known neurodiverse conditions are autism, ADHD, dyslexia and epilepsy.
Neurodiverse people are on a wide-ranging scale of hyper and hypo sensitivity. Any number of environmental factors can be challenging, including sound, lighting, temperature, the number of people in a space, proximity to others, confined or closed spaces, lack of enclosure, patterns, colours and texture.
Conditions can be seen as a stigma, but this is absolutely the wrong way to think about it. Neurodiverse people possess valuable skills that can be hugely beneficial to businesses. For example, people with autism often have exceptional analytical skills, and people with dyslexia are known for creativity and approaching problem-solving from a different angle.
Any competent business leader knows the benefits of assembling a team with a mix of skills. By creating a workplace and culture that supports neurodiversity, businesses can give themselves a competitive edge in addition to developing a strong D&I plan.
Of course, neurodiverse people may need that extra bit of support to allow them to flourish in the workplace, and front-of-house (FOH) teams have an important role to play.
HOW TO SUPPORT NEURODIVERSE INDIVIDUALS
One of On Verve core values is 'passionate about personality' which is why we treat our team and every employee and guest as an individual. We embed ourselves within our client organisations and get to know each person. In that sense, we already appreciate that everyone is diverse, whether they have a neurodiverse condition or not.
A big part of knowing how and when to offer support is being able to read the room, spotting signs of discomfort and knowing how to respond.
For example, some people on the autism spectrum might appear quite blunt in how they talk. That doesn't mean they are being rude; it's just how they communicate. Some of our DayMakers have had employees come up to them and say, "this building is terrible!". It's important to understand the nuances of how autistic people communicate which shapes how our DayMakers respond and also take on feedback.
COMMUNICATION SKILLS ARE VITAL
We've had times where a client employee has had an outburst in the office, for want of a better word. My number one tip in this situation is to acknowledge what that person is upset about. Making them know they are being listened to and understanding will help to quickly defuse the situation. Stay calm while doing this, and then make suggestions for how you can help.
It's important not to take things personally. This can be difficult to train so it can be useful for managers to check in with their FOH team after being in a situation like this.
Speaking of training, I recommend a mix of formal and informal training for FOH teams. We have an extensive library of in-house and external training resources, including podcasts, videos and short courses. I've found that rather than pushing staff to undertake training, if we simply offer a wide range of resources and make staff aware of them, they are more than happy to explore the options and use the resources they find most useful.
We also have an active WhatsApp group where staff share tips and experiences. This informal knowledge-sharing is just as beneficial as training courses.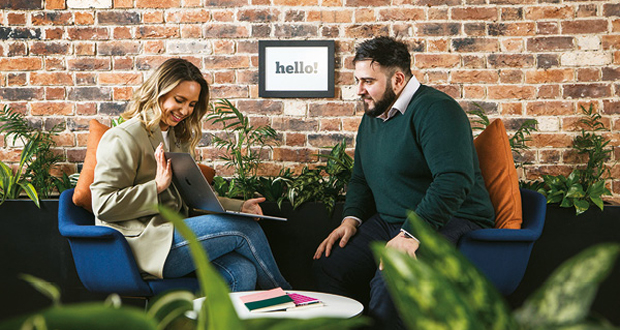 Tagged with: diversity and inclusion front of house inclusive workplace neurodiverse individuals neurodiversity On Verve