Restore Harrow Green is happy to announce that after many years of working with customers in the Cambridge area, they have taken the step of opening a brand new, purpose built warehouse in Sawston, ideally located for the University of Cambridge, various Research Parks as well as the local customer base.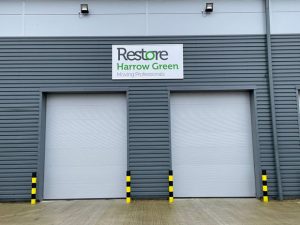 The purpose-built unit was designed with energy conservation technology in the floor and has 12500 cu. ft. of capacity with state-of-the-art security, including robust access control and a thermal imaging camera for fire and intruder detection.
It offers a multiple storage offerings, with particular benefits to the Life Science community, including:
Quick response times
Quicker disaster recovery procedures for our customers
The ability to store sensitive laboratory equipment securely, as well as chemicals and samples in -80oC environments for as long as necessary
Power farms for equipment inc. single phase, commando and 3 pin and 3 phase power solutions, enabling us to satisfy all types of requirements
Additional secure and lockable storage areas
Available meeting space for clients/suppliers
Furthermore, the site acts as an additional geographical operating centre, which lowers costs for customers due to reduced travel, and helps keep emissions down. It also offers loose and containerised storage to all types of customers, thus maximising capacity.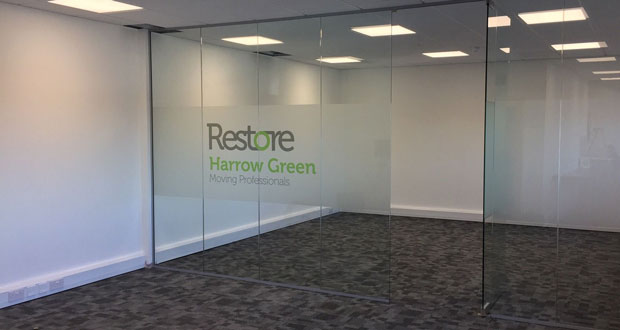 About Restore Harrow Green
Restore Harrow Green is an award winning, market leader in office and commercial relocations, operating from multiple sites across mainland Britain serving the private and public and sector.
As well as business moving, other services include: storage and distribution, IT lifecycle solutions, project management, international moves, furniture re-use and recycling.
As part of Restore PLC, records management, secure data shredding and document scanning are additional services that can be provided under one roof. Contact: info@restore-harrowgreen.com call 0345 603 8774 or visit www.harrowgreen.com
-ends-
To have your industry news published in the pages of FMJ's news section, Month in FM, and here online on fmj.co.uk, please send your news and image to Danny Grange danny.grange@kpmmedia.co.uk
The view or information contained within these unedited press releases, are that of the company producing it and not necessary the views of kpm.